Featured Destination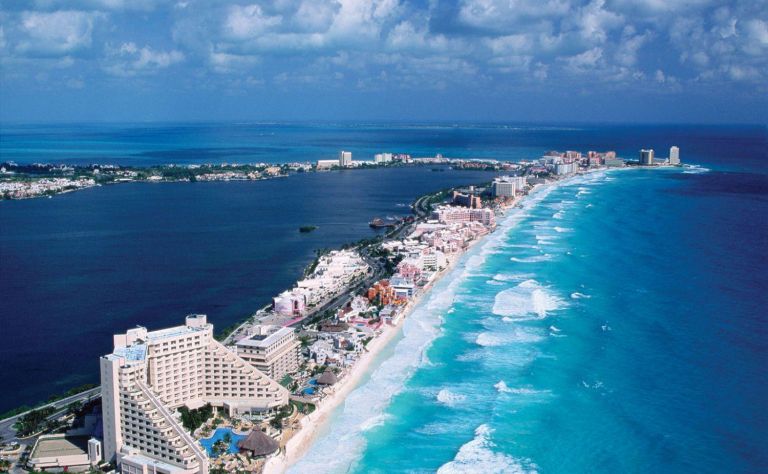 Experience the magic of Mexico with a trip to gorgeous, sunny Cancun! A booming epicenter of culture and life, Cancun is home to a vibrant array of fun and exciting attractions for people of all ages. Cancun's downtown district—otherwise known as El Centro—is the focal point of gay life and proudly boasts a host of activities for LGBT travelers. Spend an afternoon on the ivory sands of Playa Mamitas or Delfines, two prominent beaches that are exceedingly popular amongst gay travelers. Or venture out for a riveting night on the town, where you'll be jolted alive by the rythmic thrum of flavorful music and spirited people. Speaking of flavor, Cancun is renown for its expansive collection of fine dining experiences; with everything from gourmet Caribbean seafood dishes to authentic Mexican cuisine at your fingertips, this place is a foodie paradise! Trust us, you're going to go crazy for Cancun!
Read More »
Spotlight On...
Embelished by rich clusters of sumptuous gardens, the always beautiful Grand Hyatt Kauai Resort and Spa is truly a modern-day Eden. Situated on 50 acres of oceanfront land, the Grand Hyatt Kauai is home to a sprawling collection of 604 luxurious guest rooms—each with its own private lanai—five restaurants and lounges, as well as a variety of activities and attractions that are perfectly suited for both play and relaxation. Journey over to the rejuvinating in-house Anara Spa—Kauai's largest spa—where you'll relish exclusive treatments comprised of perfect blends of Hawaiian tradition and the healing, restorative powers of soothing island-fresh botanicals. Hungry? Savor the mouthwatering assortment of contemporary Hawaiian, Italian, or American cuisine available at the award-winning Dondero's, Tidepools, or Stevenson's restaurants. Thirsty? End your day with a cocktail, live music, and traditional hula dancing at Seaview Terrace. With all this and so much more, this gorgeous property is the epitomy of magnificence. So answer the call of the islands and book your Grand Hyatt Kaui experience today!
Read More »
Explore popular destinations for gay travelers below.