Featured Destination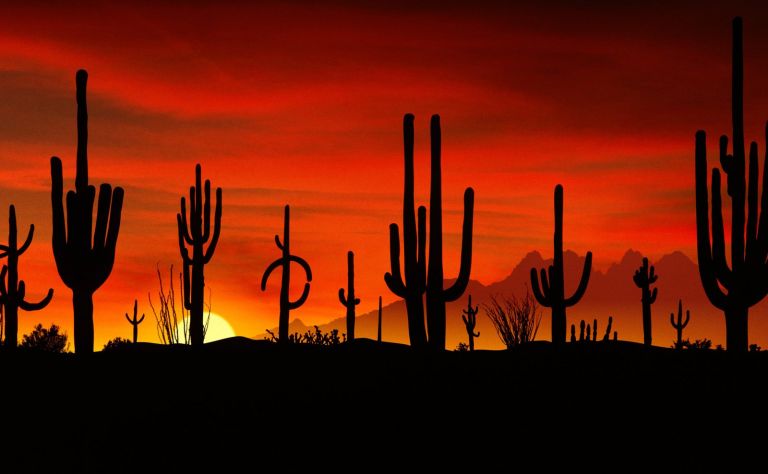 Little more than a desert frontier settlement just a century ago, Gay Phoenix has rapidly grown into one of the West's most dynamic and exciting getaways. The many slick 'n trendy dining, shopping, and nightclub options --coupled with the sunny dry climate and abundance of outdoors diversions--make this amazing city an increasingly popular LGBT travel destination. Adjacent to Phoenix, you will discover Scottsdale, an upscale resort town and shopping destination. The American West at its best, or, as it's commonly referred to, "The West's most western town," this desert oasis boasts a string of vibrant nightlife, glamorous resorts, and a major arts scene. No matter why you find yourself in the Pheonix/Scottsdale area, just rest assured that you're in for an experience unlike any other! Oh, and be sure to check out GayTravel.com's favorite Scottsdale retreat: the absolutely amazing Scottsdale Resort at McCormick Ranch!
Read More »
Spotlight On...
Nothing screams luxury and comfort quite like San Francisco's spectacular, LGBT-welcoming The Inn at Union Square! And while there is so much to love about this chic boutique hotel, imaybe the best thing about it is--as the old saying goes--location, location LOCATION! Nestled in the hub of Union Square, you'll marvel and swoon at the unique opportunity before you. Choose from vast array of nearby San Francisco sights, including the city's iconic cable cars, the famed Golden Gate Bridge, Fisherman's Wharf, and MORE! And as for inside? Well, you're in for an equally impressive treat! From exceptional services and hospitality to decadent, modern interiors, you're going to fall in love with San Fran like never before! DIscover more about The Inn at Union Square and book your unforgetable stay today!
Read More »
Explore popular destinations for gay travelers below.