Featured Destination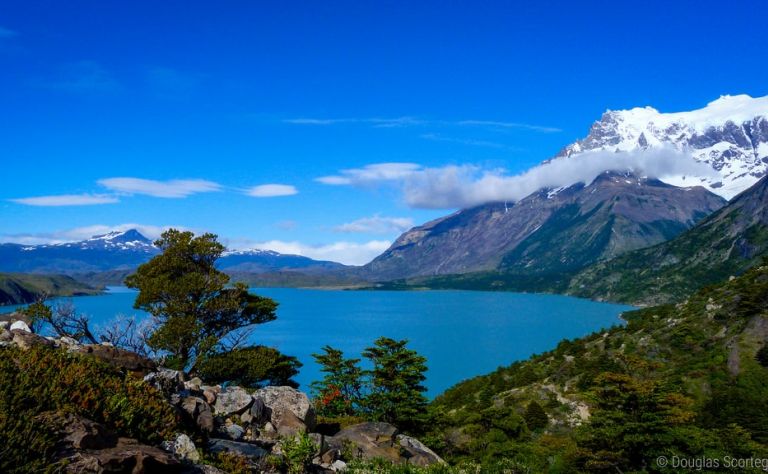 Looking to be inspired by nature? Journey to breathtaking Torres del Paine, Patagonia—Chile's famed national park—and marvel at Mother Nature's bounty from the heights of the glorious Andes Mountains! Absorb the liquid majesty of its numerous lakes, including Largo Grey, Lago Peho, Lago Nordenskjöld, and Lago Sarmiento. Or simply bask in the magnificence of the grandest floating ice mass in all the land, the wondrous Grey Glacier. With some of the best hiking, biking, horseback riding, flyfishing, etc. at your fingertips, you're certain to have the adventure of a lifetime! And now, when visiting Torres del Paine, stay at the fabulous, gay-welcoming Patagonia Camp, the area's first luxury camping experience! From its stunning architecture to its lavish, yet comfortable, accommodations and more, this slice of heaven is the only way to celebrate the countless wonders of Patagonia. So what are you waiting for? Discover more and book your Chilean adventure today!
Read More »
Spotlight On...
Get ready for Honolulu Pride™ 2018 with a stay at the bold 'n beautiful Shoreline Hotel Waikiki! Steeped in the splendor of Oahu, this gorgeous retreat is home to an exquisitely paradoxical synthesis of relaxation and exuberance. Emblazoned by vibrant, zestful interiors that are just as colorful as you are, and pulsating with wall-to-wall artistic vibrations, Shoreline Waikiki is the supreme Hawaiian hotel experience! In fact, every day spent at Shoreline is the "BEST day EVER!" Whether you find yourself savoring spectacular island flavors at the on-site Heavenly Island Lifestyle restaurant or you are caught swaying your hips to the irresistable thrum of vivacious live beats, you are in for a true tropical treat at this amazing, gay-friendly oasis! So, pack your bags, friends, and say "Aloha!" to paradise today!
Read More »
Explore popular destinations for gay travelers below.