Big cities like San Francisco, New York, and Miami are all known for hosting Prides of epic proportions year after year. However, there are many more local Prides a bit closer to home that are equally as inspired and won't put you over budget. Check out these ten cities with unexpectedly amazing Pride festivities!
Edmonton, Alberta
Edmonton has the reputation of being remote or even rural, but this central-Alberta capital city holds its own with ten days of events and festivities - this year from June 8-17. The week brings community building events for youth, community meals, drag queen bingo, interfaith services, and more.
Columbus, Ohio
Ohio's dynamic capital city represents the state's LGBT community with a week of powerhouse events including the annual Jaeger 5k Run for Pride, Sunday Pride brunch, and other fun events. Festival goers from near and far explore the gorgeous Scioto River, this year from June 15-17.
Houston, Texas
Houston Pride Festival marks its 40th anniversary this year, with a reputation of being America's 4th largest Pride. Because everything's bigger in Texas, Houston Pride events kick off on June 19th with a huge festival and parade on June 23rd.
Denver, Colorado
One of the best things about Denver's Pride events is that Pride transforms the entire heart of the town into a sea of all things LGBT culture. This year's events on June 16th and 17th will host a quarter of a million people coming in from near and far for an epic line of up screenings, services, a 5k run, parties, and the parade of course!
Guam
Though relatively new to official Pride festivities, Guam hosts an inspiring Pride that emphasizes the importance of community and inclusiveness. The rainbow-clad weekend aims to educate Guamanians about LGBT culture, all with the support of the Guam Visitors Bureau, local businesses, and the International Gay and Lesbian Travel Association.
Ashbury Park, New Jersey
Tucked between large urban Prides in New York and Philadelphia, a beach alternative beckons to you from the Jersey Shore. Ashbury Park is the state's go-to LGBT beach town so get a start on summer with Jersey Pride on June 3rd!
Guadalajara, Mexico
While Pride is popular in most of Mexico's 31 states, Guadalajara is home to one of the most festive celebrations in the country. This year's events happen June 2nd with a massive city-wide parade, and parties and performances before and after to boot!
Norfolk, Virginia
Norfolk's biggest festival is also Virginia's largest LGBT event! Hampton Roads Pride is a weeklong celebration held June 21-30 complete with tours, art exhibits, a silent disco, and plenty of great dancing. This year's 30th anniversary of the event is sure to impress!
Halifax, Nova Scotia
Halifax is home to Atlantic Canada's biggest Pride event, almost as popular as Canada Day (Canada's 4th of July equivalent). This 10-day event culminates with a colorful parade through downtown, and may even attract Prime Minister Justin Trudeau!
Savannah, Georgia
Not only is Savannah one of Georgia's biggest Pride events, but also it is usually the last Pride event of the season, closing out Pride 2018 with a Halloween-themed celebration October 25-27th. The weekend is full of costume parties and music festivals, and is the perfect way to end Pride season, and summer, on a high note!
Check out our full list of Pride events here!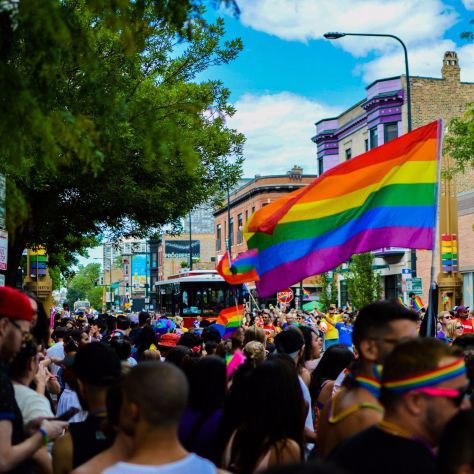 View More Arts and Culture Articles
View More Event Spotlight Articles
View More Top 10s, Rates and Reviews Articles
Join the conversation