Being an out gay traveler can be pretty stellar, especially if you're visiting pride events, staying in exclusive LGBT resorts or just all around being your awesome queer self. But there are times when you should also travel differently if you're gay, and that includes visiting places that haven't yet made our gay-friendly destination list. Here are 4 places you might want to think twice about traveling to, as well as some handy alternatives:
1. Nigeria
This central African nation is one of the most anti-gay countries in the world, and openly gay travelers in Nigeria run a risk– not just of discrimination, but even imprisonment for up to 14 years.
If you're itching for a visit to the African continent, you might want to consider South Africa, a country that went so far as to ban an anti-LGBT pastor from entering its borders.
2. Honduras
We're convinced this beautiful Central American country will change its tides soon, but for now, Honduras is still a bit iffy for gay travelers. Violence and discrimination against gays and lesbians have been on the uptick in recent years and authorities aren't big on crime prevention.
For a more relaxed Central American vacay, consider checking out Costa Rica, a peaceful and accepting country where most people simply live and let live.
3. Jamaica
Jamaica is a vibrant Caribbean island that, unfortunately, isn't entirely safe for gays. LGBT people in Jamaica risk imprisonment, hard labor sentences and outright discrimination if they aren't careful.
Only a hop away, Puerto Rico makes for a much more gay-friendly Caribbean vacation with gorgeous scenery to boot.
4. Russia
As fascinating as Russia's history and culture may be, when it comes to anti-LGBT discrimination, this former Soviet country is probably not the out traveler's cup of tea. Discrimination is actively encouraged by the government, making Russia and many surrounding countries, like Lithuania, unsafe destinations for gays and lesbians.
Just a quick skip to the west lies Austria, a much more gay-friendly country with plenty of fascinating history and culture of its own. Neighboring Italy also makes for a fantastic gaycation with its amazing cuisine and renowned fashion.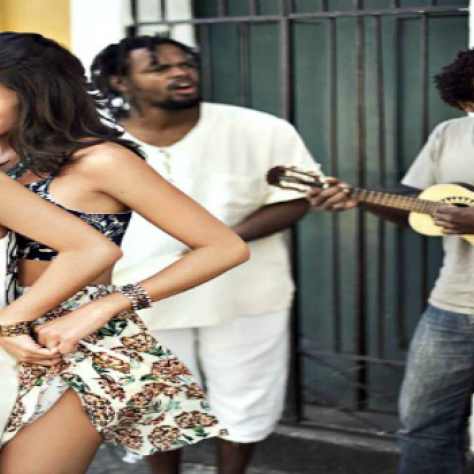 View More Gaycations Articles
Join the conversation
For more like this sign up for our newsletter
You Might Also Like