Who hasn't dreamt of a long, relaxing vacation on a beautiful, temperate island? While there are other places that could fit the bill, the Caribbean has a certain ring to it… not to mention picturesque scenery, near-perfect climate and super strong Johnny Depp vibes.
No destination is without its drawbacks, however, and gay travelers heading for the Caribbean should have some knowledge about the culture before diving in.
1. Know Your Gay-Friendly Destinations
Certain of the Caribbean islands maintain some homophobia today that any LGBT traveler should be aware of before visiting. For those who know where to look, there are a ton of gay friendly Caribbean spots in the area. The capital of Puerto Rico, San Juan, is known as the epicenter of the LGBT community in the Caribbean, complete with gay guesthouses, bars and nightclubs.
2. Take It Off — Or Not
Aside from a handful of public and private nude beaches scattered throughout the islands, nudity is illegal on most Caribbean islands. Despite the fantastic climate, even wearing swimwear around sidewalks and shops is frowned upon, so keep your skivvies on when out and about.
3. Plan for an Event
Let's face it: a summer gaycation wouldn't be complete without a huge party. Plan to go to a Pride event, or attend the famous "Noche de San Juan" in Puerto Rico, an annual summer ritual where people from all over the island fall backward into the ocean at night to cleanse themselves and hope for good luck. The event today becomes a huge party each year, giving you the perfect opportunity to meet friendly folk and let loose.
4. Pamper Yourself
Jet lag got you beat? Brain fried from your day job? A little pampering might be just what you need. Grab yourself a piña colada at the swim-up bar and hit up the spa, private beach or 24-hour casino at Renaissance Aruba. If secluding yourself in luxury is more your style, indulge in some hardcore introverting at the Ritz-Carlton, St. Thomas. After all, what's the point of vacationing if you don't come back recharged and refreshed?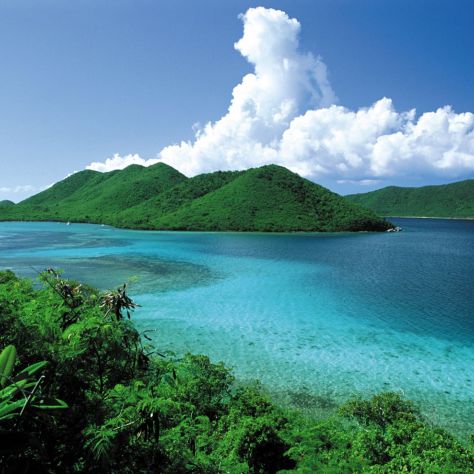 Join the conversation