The 2016 Olympics kicks off today in Rio de Janiero and much of the conversation around this year's games is surrounding he Zika virus, which can be transmitted through sex.
Which makes the use of condoms more important than ever, and thankfully, according to reports, more than 450,000 condoms have been distributed throughout Olympic Village
But the discussion of safe-sex in conjunction with the Olympics wasn't always an easy one. Just 20 years ago, an AIDS researcher named Anthony Braswell kicked safe-sex into the spotlight when he and a co-worker came up with a radical idea.
Braswell served as Director of the Grady Health System Infectious Disease Program (IDP), Atlanta's new HIV clinic. He and his medical director Dr. Jeff Lennox wanted to use the Olympics as an opportunity to garner the attention of worldwide media around HIV prevention.
"A basket of condoms was sitting on the conference table," Braswell said in an interview with Queerty's Mark King. "Jeff took five condoms out and starting arranging them on the table, and joked that we should make the Olympic rings out of them. I remember looking at him and saying, 'yeah. Play safe.' And that is how it started."
Yes, that's right - they turned the highly guarded and protected Olympic logo and recreated it using condoms. You can see that original ad here and read more about the history of how that ad came to be on Queerty.com.
Olympic Village has long been associated with sex as athletes from around the world come together and hook up. This year, the International Olympic Committee confirmed it would provide 450,000 condoms for the Village, which equates to 42 per athlete, or two per day assuming they check in ahead of the event and remain until the end.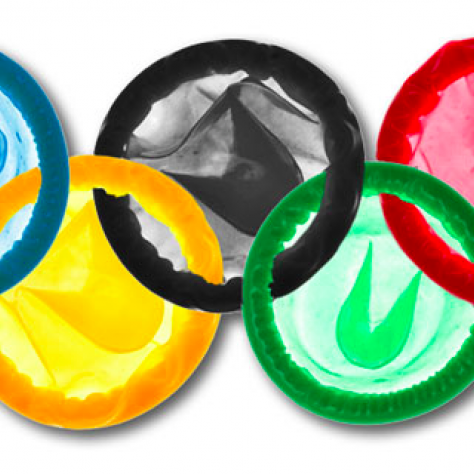 Join the conversation
You Might Also Like