The world is full of LGBT-friendly neighborhoods, cities… even states and countries. But entire continents?
Antarctica just became the first, at least according to non-profit advocacy organization Planting Peace
The organization, which previously made headlines when it created the pro-LGBT rainbow Equality House across from the Westboro Baptist Church in Topeka, Kansas, recently traveled to Antarctica with a pride flag to symbolically declare full human rights for all LGBT people.
Planting Peace says it's a symbolic gesture intended to raise awareness about securing equality for LGBT people around the world.
"I traveled to Antarctica to play a role in spreading visibility for the need for basic human rights for the LGBT community," Aaron Jackson, president of Planting Peace, told The Huffington Post Queer Voices. "It was an honor to carry the Pride flag throughout Antarctica, and Planting Peace will not stop fighting for LGBT rights until all sexual and gender minorities experience full, fundamental rights in every corner of the world."
For more on Planting Peace and their efforts in Antarctica, click here.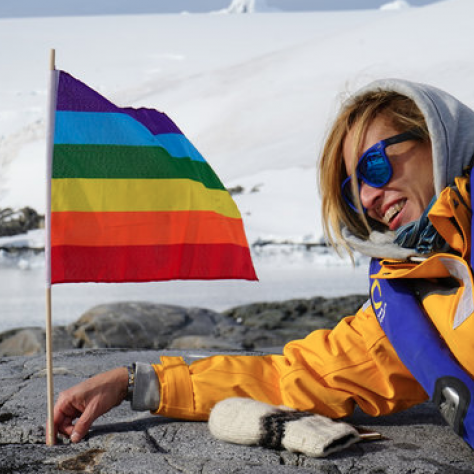 View More News Articles
Join the conversation
You Might Also Like