Peter Max Lawrence is a maker of things. Born in Topeka; adopted soon there after and raised in Kansas City, Kansas. Over the course of his life, he has created a large and diverse body of work, exploring a wide variety of approaches, media and techniques. Lawrence's visual art, performances and videos have been presented internationally in venues ranging from basement bathrooms to major museums. Among his recent works of note are the critically acclaimed QUEER in KANSAS, Warholics and the experimental short de Youngwhich was created while working as an artist-in-residence at the museum and later was featured on KQED's Truly California. He has also directed music videos for Carletta Sue Kay,Krystle Warren and troops. Currently he is the curator for The One and Art Thieves as well as developing various collaborations with other musicians, artists and writers. He lives and works in San Francisco, California.
Peter Max Lawrence continually donates works for auctions and fundraiser of various sorts, as well as volunteers his time for Visual Aid and other organizations. His film QUEER in KANSAS just played in Frameline and will be featured at several LGBTQIQ events and festivals worldwide. He curates for several projects in the Bay Area and makes an extra effort to include LGBTQIQ artists and performers within those projects.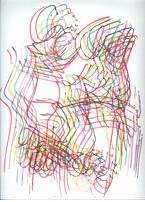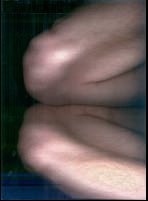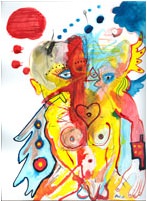 To get more of Peter Max Lawrence and his work, check out his website at http://www.petermaxlawrence.com or email him for studio visits upon request [email protected] Stay tuned for At War at SOMArts which will be happening in February.
Favorite LGBT bar/club in San Francisco? "The Wild Side West. 424 Cortland Ave."
Favorite thing to do in San Francisco? "Running to the top of Buena Vista Park in the morning or walk from the panhandle neighborhood to Lands End Hiking trails and Rocky Beach."
Insider's tip about San Francisco? "Things may seem far while in the midst of large mountainous hills but this is one of the most friendly long walk cities in the world."
Read more from Arts and Culture
View More Arts and Culture Articles
Join the conversation