By: Kylie Condon
Back Lot Bash, Chicago's hottest queer female festival, will be taking place this June 22-24. The event will be celebrating its 15th anniversary this year and has a fun-packed weekend to mark the occasion. I had the pleasure of chatting with Amie Klujian, the cofounder of Back Lot Bash to get a little more info:
KC: Can you give us some background on Back Lot Bash and what motivated you to start it?
AK: My business partner/cofounder, Christina Roberts, and I wanted to create a female focused event that took place during pride weekend. Our goal was to help build a better sense of community and showcase female musicians. Location was also important to us. The majority of Chicago Pride festivities take place in Lakeview so we wanted to show some geographic diversity by holding the event in Andersonville, which is another gay-friendly part of Chicago.
KC: And why do you think it's so important to have female focused events like Back Lot Bash?
AK: I think it's inspiring to see a group of women together. We need more queer female spaces and Back Lot Bash creates a closer connection to other like-minded people and people going through similar experiences. There's definitely comfort in community and it's a good way to help motivate women to stay involved especially given our political climate.
KC: For sure. You also do a family day for Back Lot Bash, can you touch on this?
AK: Yes it's actually Chicago's first ever LGBTQ family day and it's our 6th year doing it. Every Saturday of Back Lot Bash, we provide kids entertainment and activities that you can bring your whole family to. It's free to everyone and definitely the most fulfilling part of the weekend for us.
KC: This will be the your 15th Back Lot Bash! Any idea what contributes to the success of the event?
AK: We're not afraid to try new things and grow organically. It's crucial to remain creative and keep things relevant while staying true to the down to earth Chicago vibe. This is an event where u can come as yourself no matter who you are. We like to keep it fun, light, and affordable.
KC: How do you think Back Lot Bash has evolved over the years?
AK: We've made it a lot bigger. Initially Back Lot Bash was just one day and now it's a weekend-long festival that has become a destination for people outside of Chicago as well. I'd say around 10% of our attendees are out of state and the number keeps increasing. It's exciting because we're very proud of our city and want to share it with others.
KC: It looks like Back Lot Bash has a variety of performers and events this year, any you'd like to highlight?
AK: Yes! There's a Whiskey and Wine tasting party Friday, June 22. We get a lot of local vendors involved. Our lineup of performers is also great this year. We've got music by Catfight, Brooke Candy, and Kittens. Should be fun!
MORE INFO
In addition to the weekend festival, Back Lot Bash will also be hosting events all month long. Part of the proceeds will go to Chicago Women's Health Center so have fun while supporting a good cause. Be sure to check out their website for more info and tickets. See you at Back Lot Bash!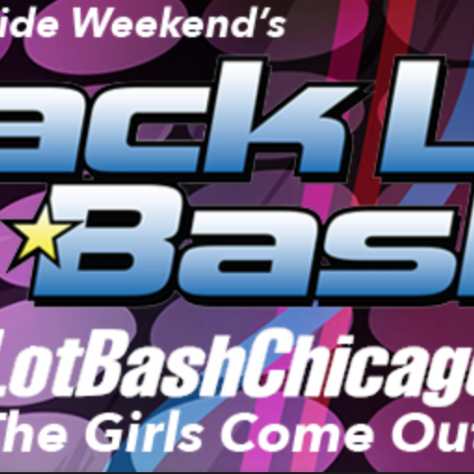 View More Event Spotlight Articles
View More Interviews Articles
Join the conversation