by: Erin Rook
Tuesday, February 21, 2017
Since President Donald Trump signed his executive order temporarily banning refugees and travelers from seven Muslim-majority countries, reports of people being detained at the border over the contents of their cell phones have increased. But border agents have been profiling visitors based on the content of their cell phones since before Trump took office.
A gay Canadian recently told Daily Xtra that he was twice barred from entering the United States last fall after U.S. Customs agents read his Scruff profile and decided he was a sex worker.
André, who declined to use his last name for fear of retaliation, works as a set decorator in Vancouver and was trying to visit his boyfriend in New Orleans last October when he was selected for additional screening. During that screening, agents searched his cell phone, finding his profiles on hookup sites including Scruff and BBRT. He told Daily Xtra that the agents saw a reference to "looking for loads" in his messages and assumed it was a reference to prostitution.
"I didn't know what to do. I was scared, so I gave them the password and then I sat there for at least an hour or two. I missed my flight," André said. "He came back and just started grilling me. 'Is this your email?' and it was an email attached to a Craigslist account for sex ads. He asked me, 'Is this your account on Scruff? Is this you on BBRT?' I was like, 'Yes, this is me.'"
Aside from being "humiliating," André said the allegation wasn't true. But despite his best efforts to explain, the agents were unpersuaded, and he forfeited his flight.
When he tried again a month later, he brought what he thought would be ample documentation of his legal employment, including letters from his employer, pay stubs, and bank statements. But he'd already been flagged in the system as a sex worker, André explained, and his efforts to clear his phone of anything that could be misinterpreted made him look more suspicious.
"They said, 'Next time you come through, don't have a cleared phone,' and that was it. I wasn't let through," André said. "He said I'm a suspected escort. You can't really argue with them because you're trapped."
Source: LGBTQ Nation
Story Continues on Next Page »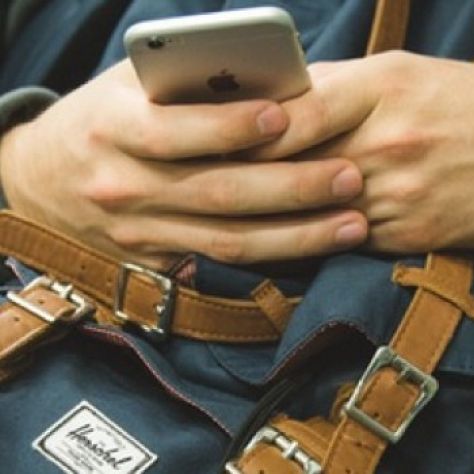 View More From The News Room Articles
View More News Articles
Join the conversation
You Might Also Like