On an island where gay marriage remains illegal, the daughter of Cuban President Raul Castro sponosred a blessing ceremony for nearly two dozen gay couples on Saturday, May 9th. This comes ahead of the Global Day Against Homophobia on May 17th. Protestant clergymen from the U.S. and Canada blessed the couples in a ceremony that was emotional for many.
Mariela Castro, President Castro's daughter, has been pushing for gay rights in a country that has a history of prosecuting homosexuals and homosexual behavior. She heads Cuba's Center for Sex Education and is a key player in gay rights in Cuba.
While the word "wedding' was strategically omitted from the ceremony, the event was in of itself clearly just that.
Luis Enrique Mederos and his partner for 14 years, Alain Morales, approached clergyman including Troy Perry, founder of Los Angeles' gay-friendly Metropolitan Community Church, and held hands beneath a canopy while the pastors blessed their relationship.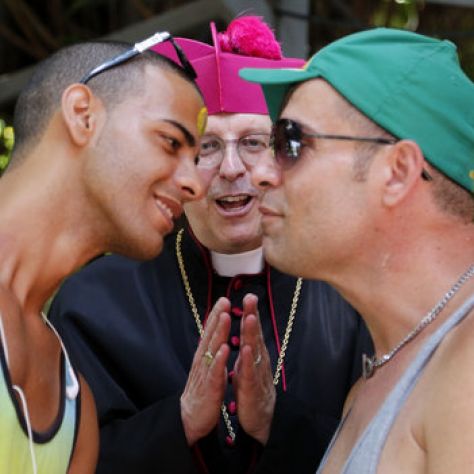 View More From The News Room Articles
Join the conversation