First off, let me just say attending this event has been a highlight from my short few months living in San Diego. From start to finish FilmOut San Diego blew my mind! It was very well orchestrated; the films, location of event, after parties, and especially the level of interaction I had with directors, writers, producers, and actors.
Wednesday's kick off to the festival began at the Birch North Park Theater. Walking in my girlfriend and I skipped the line and headed straight for the fun. There was a red carpet where we had photos taken, we felt like movie stars! After the initial shock that we were there, VIP nonetheless, we found our way to the bar where they were pouring specialty cocktails. We chose 'The Monroe', Skyy Citrus vodka mixed with white cranberry juice and garnished with a cherry. This was a refreshing treat after a long days work. Drinks and popcorn in hand, we headed into the theater to see what was playing on the big screen.
The next three hours had us laughing, crying, and relating to at least one character in each of the films. Starting off with two short films, Grotto and Coffee & Pie, I knew the West Coast Premiere of G.B.F. (Gay Best Friend) would be nothing short of amazing. We settled into our chairs and watched as the next 94 minutes unfolded into an edgy, outrageous comedy set in a suburbia high school where the school's 'clique queens' tried turning two closeted gay guys into the must-have social accessory of the year.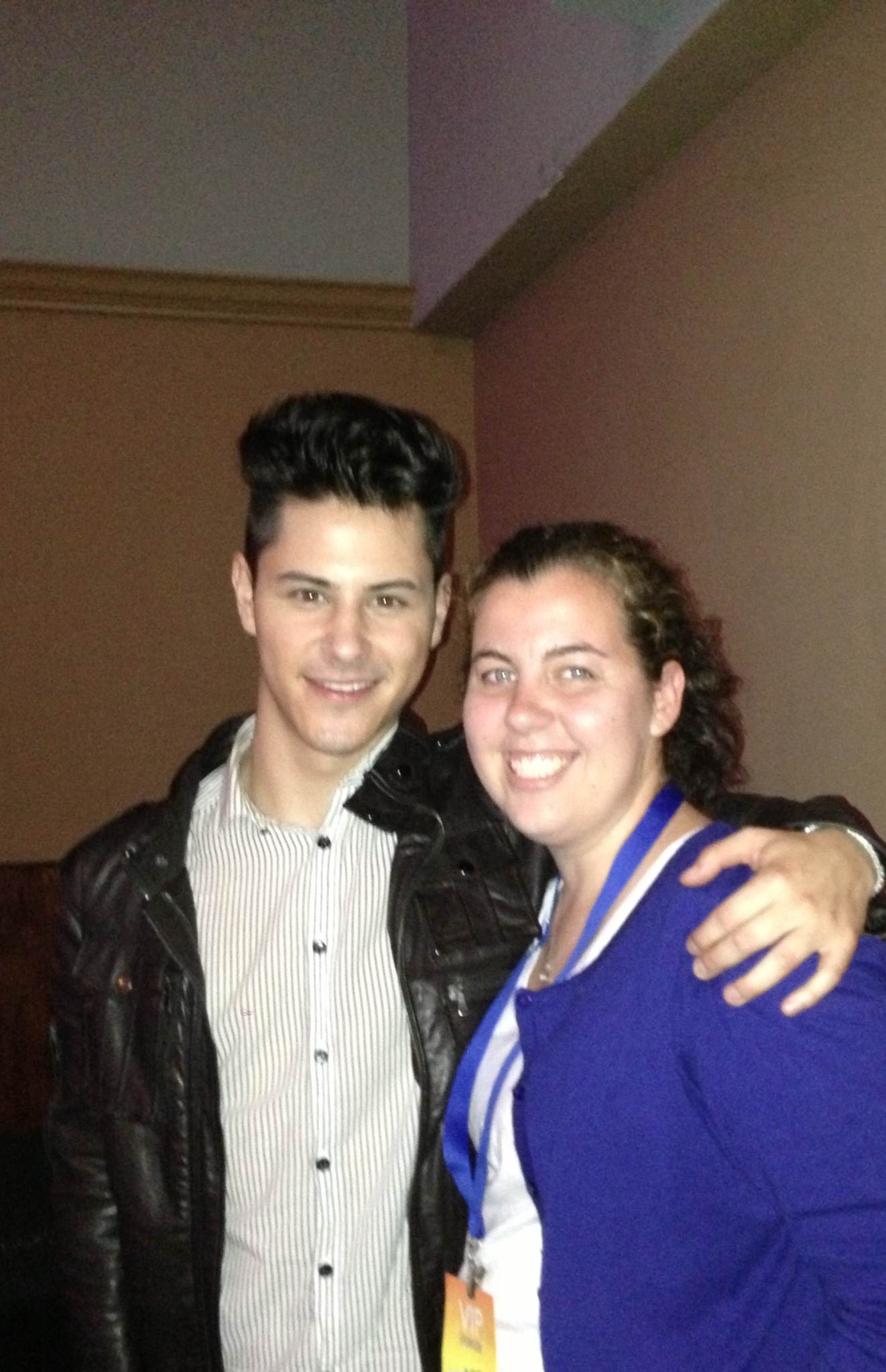 Fighting to have The Gay Best Friend, the clique queens didn't even realize the turmoil that they could have possibly created by accidently outing Tanner, the main lead. Let's face it high school can be rough, especially when you're gay. All of the ups and downs, unlikely situations, running around and a not so typical night, prom in this small New Jersey town will never be the same. Through laughs and a few tears, you can see the transformation and acceptance an entire school took on as Tanner quickly became the most popular boy in school.
Unfortunately, not all situations like G.B.F. end in a positive manner, but this film allows you to escape into a reality where being a gay best friend will make you the most wanted person in school. As the credits rolled, I was left with an optimistic outlook on how a bad situation turned good.
The director of Jawbreaker, an all-star cast including JoJo and Megan Mullally of Will & Grace, won three FilmOut awards for best soundtrack, screenplay, and comedy feature. G.B.F. was definitely a great way to begin the next four days of fun.
Let's not forget what followed the movie, the after party! Located at Claire de Lune's Sunset Temple, hundreds of eager, thirsty, and hungry FilmOut festival goers filed into a room to enjoy food from local eateries such as Mo's Universe, Project Pie, The Fig Café, and Phil's BBQ (just to name a few) and an open bar presented by Stella Artois. Mingling around and discussing the film with others I had the opportunity to chat and take a picture with Michael J. Willet, who played Tanner, and Derek Mio who played Glenn in the film [Pictured below]. Being able to interact with the actors, directors, and writers of the film really made this opportunity of FilmOut San Diego a unique experience that I will never forget.
View More Event Spotlight Articles
Join the conversation