One of the most iconic hotels in gay culture has been all but burned to the ground.
According to EDGE Boston, a huge fire broke out last night in the Cherry Grove section of Fire Island, destroying the Cherry Grove Beach Hotel and causing extensive damage to the adjoining Ice Palace.
The fire was first reported at 1:30 am, with fire fighters on Fire Island and from seven other mainland fire departments and ambulance companies traveling by boat to help fight the blaze. The hotel is reportedly completely destroyed while the Ice Palace is still standing.
The Ice Palace is a gay mainstay in Cherry Grove, playing host to weekly underwear parties and cabaret nights during the summer. Some of the biggest gay icons in the business have performed at the club, including Lady Gaga, Chita Rivera, Liza Minnelli and more.
This isn't the first time a fire has caused extensive damage to a structure on the Island. In November, 2011, more than 400 fire fighters battles a blaze that took down the Pavilion and Sip 'N Twirl nightclubs in neighboring Fire Island Pines. Both clubs have since been rebuilt.
With its lack of access and narrow wooden boardwalks, fires are a real danger on the island community, particularly during the off-season.
http://www.edgeboston.com/news/news/174316/breaking:_inferno_engulfs_the_ice_palace_nightclub_in_cherry_grove,_fire_islandSource: EDGE Boston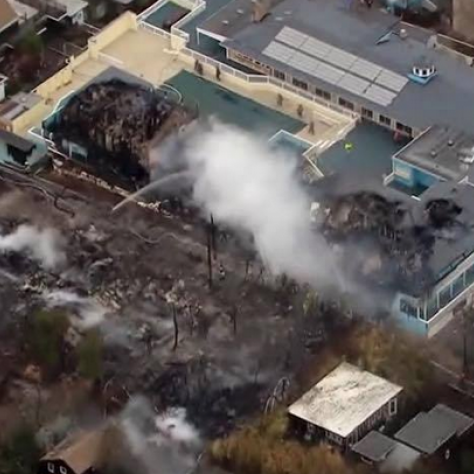 Join the conversation
You Might Also Like