How would you feel about having to pay to attend an event just because you're over 40 years old?
It happened in South Florida last weekend. The Impulse Group sent out invites to its "Get Wet" pool party at the Vagabond Hotel, inviting guests under 40 for free and requiring guests over 40 to make a $50 donation to the group.
"I'm amazed at the invite I just received – free admission up to 40 years of age and $50 over 40," Ed Stevens wrote in an email to South Florida Gay News. "In addition to whether this is even legal, it's a shocking and blatant attempt to exclude mature people and another instance of how people in our community should know better, given the discrimination and judgements we face in the mainstream world. And I was looking forward to going back to this beautifully restored landmark."
More than 100 people have commented on the event's Facebook page, most complaining, but this isn't a first for the group. Last year, Impulse charged older people more money for its pool party on Fort Lauderdale Beach.
"The distinct impression is not that they want older folks to fund the party, but that they don't want them to attend at all. Just young, beautiful people, right? What's next, keeping fat folks away?," commenter Tori Bertran said.
The Impulse Group, which markets itself as a non-profit that "focuses on the sexual and overall health of the gay community," was founded by the AIDS Healthcare Foundation and has nine chapters worldwide.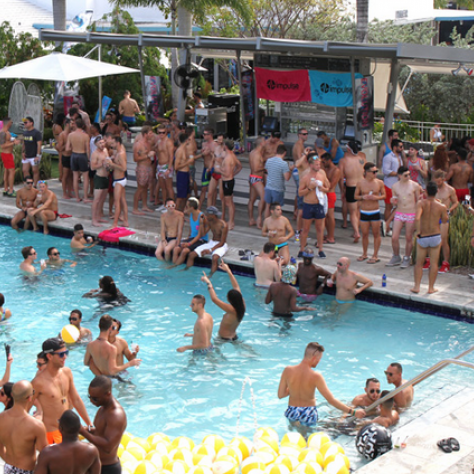 Join the conversation
You Might Also Like