Ah, Puerto Vallarta. Where old-time Mexican charm meets with the comfort of modern amenities and a cosmopolitan vibe, you can bet your bottom dollar GayTravel.com awarded this destination as the Gayborhood of the Year!
This Mexican paradise wins big with gays and straights alike, but with the huge population of English-speaking LGBT people, it's no surprise that Puerto Vallarta makes our list of most recommended summer gaycations. Planning to be gay and away in Puerto Vallarta? We've got you covered.
Gay Marriage Is Legal!
In 2016, gay marriage was legalized across several Mexican states, including Jalisco, where Puerto Vallarta is located. Jalisco, already a famous party zone, instantly became a hit destination for gay weddings and honeymoons.
Everything Is Gay
Ok, not literally, but Puerto Vallarta the first Gay Travel Approved destination offers an impressive variety of gay-specific locales and activities. In addition to your standard, run-of-the-mill gay bars and clubs, Puerto Vallarta offers a selection of gay tours, gay boat trips, gay saunas and even a gay beach.
Popularly known as Blue Chairs, this beachside resort, bar and restaurant hosts thousands of gay men and women throughout the year, making Puerto Vallarta one of the best places for gay singles to slather on some sunscreen and scope out the local fauna.
If you're thinking of hopping on board with that special someone, on the other hand, you'll have a wide selection of gay-friendly resorts and spas, including the CasaMagna Marriot and Costa Sur.
The Local Flavor Is to Die For
Interpret that statement however you will, but we're actually referring to the food. Any self-respecting foodie will enjoy a TexMex meal every now and then, but in Puerto Vallarta, even the most casual nacho-grazer can instantly transform into an insatiable salsa fiend. Sample as many different foods as you can, and don't be afraid to get whacky. Daquiri Dick's offers Mediterranean/Asian/Mexican fusion and beachside dining, so you won't have to take your eyes off the…uh…sunset…while you eat.
Gay Travel has the perfect accommodations for your trip to PV. Check out CasaMagna Marriott Puerto Vallarta Resort and Spa and Costa Sur Resort & Spa!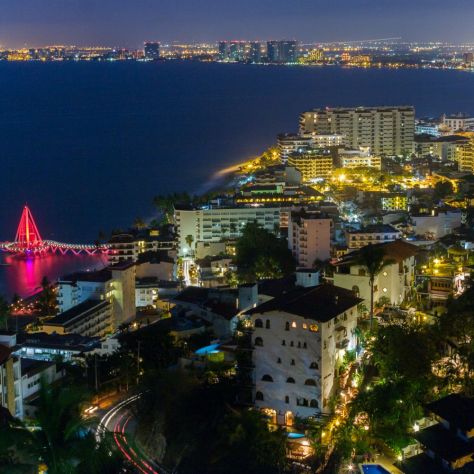 View More Gaycations Articles
Join the conversation
For more like this sign up for our newsletter
You Might Also Like