First year, every October, thousands of LGBTs hit up Disneyland for Gay Days, an unofficial celebration in the park to celebrate our community.
While the event is book-ended with circuit parties and gatherings at the bars in downtown Disney, attire in the actual theme parks generally consists of red t-shirts and shorts (long pants if it's drizzly).
But one attendee at this year's Gay Days claims that he was told by a park employee that he wasn't wearing enough clothing. Anthony Gilét (pictured in what he was wearing) says he was told to put on different clothing or risk being thrown out of the park.
"I was certainly wearing more than Ariel," the gay website manager wrote in a post on his site describing the experience.
According to The Advocate, Gilét says that his oversized jersey covered his shorts but he was wearing them. He wrote on his blog:
"Within a few minutes of being inside the park, a member of staff chased us down, before asking 'do you have anything on under that top?' So I told her yes, and showed her the shorts I had on underneath. To which she replied, 'OK… Because it gives the impression that you have nothing on underneath. Do you have a change of outfit, because if not, security may remove you from the park.' Really? Why?
"She continued, 'It's just that it's a family park.'"
He says that he didn't want to risk being kicked out of the park after paying $99 to enter, so the London-based Gilét put on another pair of pants he had in his bag. But he says he posted about the experience on the blog because he doesn't think he'd have been asked to change had he been a girl wearing a short skirt.
What do you think? Were park employees right to ask Gilét to change his shorts? Let us know in the comments below.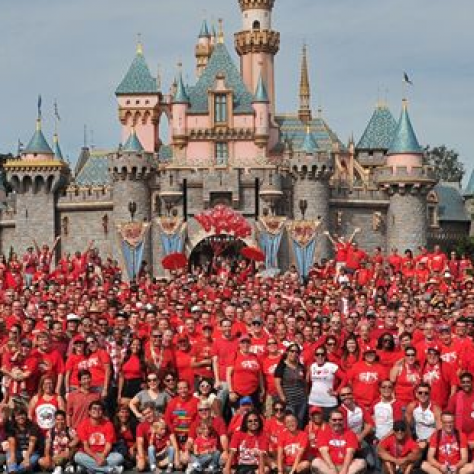 View More News Articles
Join the conversation
You Might Also Like