Author: Tami Bibring
Tel Aviv's gay scene has become, over the last few years, a most popular and appealing one, winning the title " Best gay destination" in 2011 by "American Airline"'s survey. The city enjoys a warm and friendly atmosphere, perfect weather, many gay events and parties, a vibrant and diverse nightlife scene, tasty food and interesting, welcoming people.
One of the main gay events in Tel Aviv is gay pride Tel Aviv , taking place every June.
Gay pride Tel Aviv 2012 will take place on June 8th and will be the main event of gay pride Tel Aviv's month. During this month, the city will be packed with gay tourists from all over the world, which will enjoy many special events, especially planned for gay pride Tel Aviv month. Pride month will start on May 17th, with the International day against homophobia, which be mentioned with many lectures, debates etc. In addition, during gay pride Tel Aviv month, there are many special events planned, such as exhibitions, gay film festival, various parties and after parties, lectures and much more.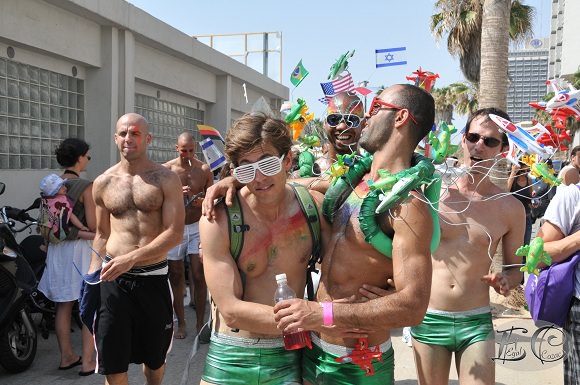 Is written above, the parade itself is the main event, and will take place on June 8th. It will launch from Gan Meir, via King George Street, through the Municipality (and there's a good chance that it will be lit with colorful light bulbs), then to Even Gvirol Street and Arlozorov, all the way through Gordon Beach. Gay pride Tel Aviv will end with the traditional beach party, with many local and some international artists that will make you dance till the sun goes down on the city.
But don't worry! Gay pride Tel Aviv is not over yet. During the night, you will have many gay parties to choose from, to each one his taste: house music, pop parties, bears and fetish, lesbian parties, and of course, after parties on Saturday morning.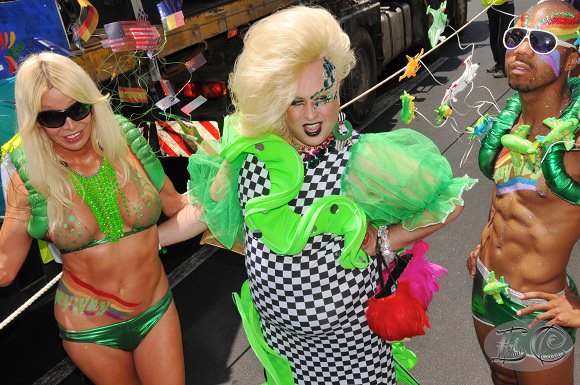 Gay pride Tel Aviv will be the closing event for this special month, but the gay scene in friendly Tel Aviv is always hopping and popping, offering many attractions for gays and lesbians. There is always something to do, places to visit, parties to attend, beaches to relax at and people to meet and to become friends with. All you need to do is pack your bags, put on your swimsuit and book your vacation in Tel Aviv, for a gay vacation that will not be forgotten.
GaywayTlv – Gay Tel Aviv Travel agency

Join the conversation