A gay Syrian refugee who was found beheaded in Istanbul is prompting fears that Turkey isn't doing enough to protect LGBT asylum-seekers and refugees.
Muhammed Wisam Sankari, known to his friends as Wisam, disappeared on July 23 after leaving his house. Two days later, he was found dead, cut "so violently that two knives had broke inside of him," his flatmate Gorkem told Turkish LGBT magazine KaosGL.
"They had beheaded him. His upper body was beyond recognition, his internal organs were out. We could identify our friend from his pants."
Friends of Wisam say the police have arrested no suspects and claim the police did nothing when he was attacked earlier this year. Another of his flattest, Diya, claims she has been kidnapped twice.
"I barely got home one time. I went to the UN for my identification but they did not even respond to that. No one cares about us."
Though Istanbul had become something of a safe haven for members of the LGBT community, this isn't an isolated incident. While the United Nations Refugee Agency (UNHCR) considers LGBT refugees particularly vulnerable, the process for resettlement to third countries is slow, and can take an average of two years.
Wisam's friends say refugee agencies like UNHCR and Turkey's Association for Solidarity with Asylum-Seekers and Migrants (ASAM) are failing LGBT refugees.
"ASAM and the UN don't do anything for us," Rayan said. "We can only protect ourselves."
For more on this story, click here.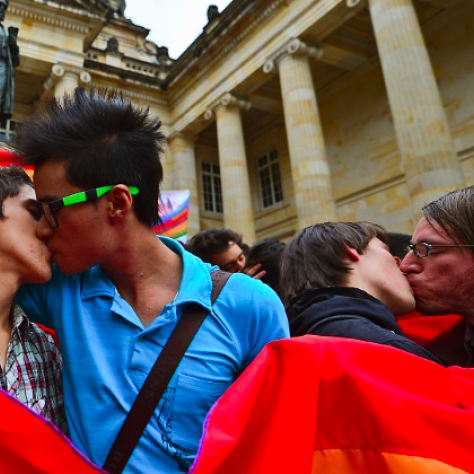 View More News Articles
Join the conversation
You Might Also Like