Name: MacKenzie MacDonald
Occupation: Director of Spa and Wellness
MacKenzie is from Halifax, Nova Scotia, Canada, but currently resides in Dana Point, California, with his husband and dog, Sharky. MacKenzie is the Director of Spa and Wellness at Miraval Life in Balance Spa at Monarch Beach Resort. He began his career in hospitality working for Disney Cruise Line where he was randomly assigned a new cabin mate, his husband Chance, who now serves as the Director of Development for San Diego LGBT Pride. The two would run in each port the ship docked in, touring and finding local spots to eat, explore and swim. After leaving the ship life to get married, on land he turned this hobby into passion for developing wellness programming with a unique sense of place and ultimately to a career in wellness and spa. MacKenzie loves travel, running, yoga, food and his dog.
How long have you lived in Orange County and worked at Monarch Beach Resort? 2 Years
Why did you move to the area? I grew up on the rainy and remote east coast of Canada watching "The O.C." and "Laguna Beach" dreaming of living here. It's even better in real life and without the teen drama.
How long have you been in the spa business? And in what capacity? I have worked in Spa, Programming and Fitness for 10 years, starting as a Youth Counselor for Disney Cruise Line (where I met my husband) and then developing resort activities, spa treatments and programs and now as Director of Spa and Wellness at Monarch Beach Resort.
What makes your spa stand out? Miraval Spa Monarch Beach infuses mindfulness, the practice of staying in the present moment, into every treatment and class we offer. We also develop treatments and classes that take advantage of our coastal backyard with their ingredients and locations. With more than 40 treatments ranging from Ancient Ayurvedic Rituals to Blowouts in our Drybar and 55 classes per week from Aerial Yoga to Zen Beach Bootcamp, we have unlimited combinations to keep you in the moment during every moment of your beach house vacation.
What is your favorite spa or wellness treatment? Dana Point is famous for its chill, relaxed surfer vibe. We believe this is created due to the negative ions released by the movement of water and the salt in the air. So we created a treatment to replicate that. Our 2 hour Sea Salt Serenity Body Ritual is an ocean salt body scrub and massage with heated Himalayan salt stones, which release calming and detoxifying negative ions to create a unique coastal treatment that relaxes the mind and smooths and soothes the skin and muscles.
What's your favorite thing about your hotel? The sunset dinners on AVEO patio. When the sun falls behind Catalina Island you get the most epic view, fireside with the best California Coastal Mediterranean fusion food (Try the Carlsbad Mussels).
Favorite place to unwind in Dana Point and the surrounding area? Sea Terrace Park above Salt Creek Beach. A beautiful stretch of green where you can enjoy some takeout and a bottle of wine from Monarch Beach Market, or bring a basketball and shoot some hoops in front of the most epic Pacific views. Guests of the resort can even walk all the way down the beach to our private Monarch Bay Club and have dinner on the beach steps from the waves.
Where's the best place to enjoy the outdoors in Dana Point? Dana Point Harbor. Grab a coffee from Coffee Importers and walk across the bridge to the jetty. People watch the paddle boarders or whale watch from land. From December – April, the grey whale migration is visible from the shore.
What's one thing that Monarch Beach Resort has to offer that you can't find anywhere else? When you stay at Monarch Beach Resort you don't have to leave the property. We have fine dining at Michael Mina's Bourbon Steak, a private beach club, oceanfront golf course and a world-class spa with more than 55 complimentary fitness and yoga classes per week, all on property. If you do want to explore the local scene, we also have a fleet of Cadillac Escalade house cars ready to drive you anywhere in Dana Point.
Best gay club/restaurant/attraction? Half a mile north of Monarch Beach Resort is West Street Beach, one of the remnants of Laguna Beach's gay history. West Street still draws gay crowds every day and especially on summer weekends when the Los Angeles crowd leaves the city for the coast. If you want to learn more about the gay history of Laguna Beach and its unique role in the HIV/AIDS crisis, check out the Garden of Peace and Love. It's a wonderful place to sit and reflect on the history of gay culture, where we have come from, where we are, and the progress we continue to make.
What three things do I have to pack to enjoy Dana Point? 1) A hoodie or jacket – once the sun sets and the Pacific breeze rolls in. 2) Swimsuit – whether you're on the beach, resort pool, surfing or stand-up paddle boarding, you will want to get wet. 3) Walking shoes – you will want to get your steps in while you are in Dana Point, so hike through the Top of the World trails or take the resort's Blue Mindfulness Beach Hike to see everything the cliffs of Dana Point have to offer.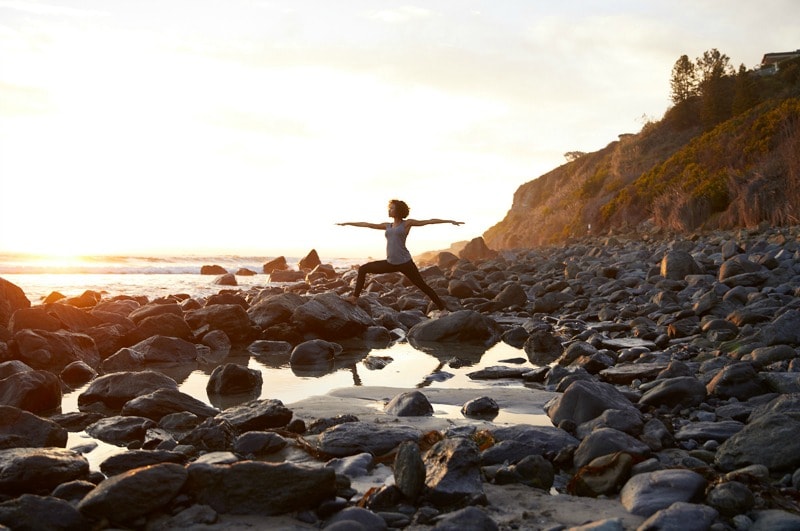 Best time of year to visit? The weather is perfect year-round, but spring and fall let you hit the beach without the crowds.
I'm in town for 24 hours: What are 3 things I absolutely must do?
1. Take a surf lesson at Doheny, the beach from the Beach Boys "Surfin USA" and the starting off point for the 1950 cult surf classic "The Endless Summer".
2. Tour the Ocean Institute's aquariums, tall ships or set sail on a whale watching cruise and see grey, blue, and humpback whales, as well as super pods of dolphins just off the coast.
3. Shop and eat on Del Prado in the Lantern District. Fish Tacos from The Shwack Beach Grill and beachwear from Killer Dana are local favorites.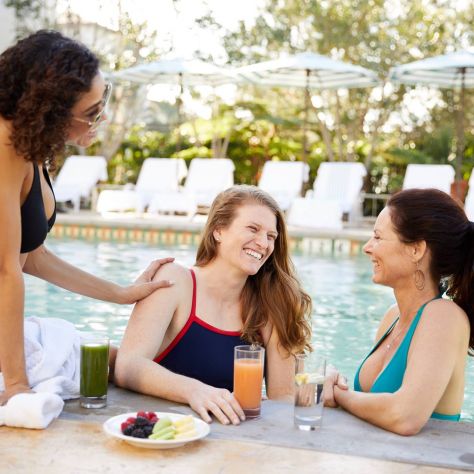 View More Arts and Culture Articles
View More Gaycations Articles
View More Interviews Articles
View More The Gay Travel Guru Articles
Join the conversation