By Bryan Kosarek
Bangkok, Thailand - A city where ancient traditions meet new visions. Where treasures and culinary treats are hidden around every corner! This is a city filled with expats, travelers, and locals melding together to create what is known as the Bangkok experience. With over 8 million people in Bangkok, and 14 million in the metro area, there are many worlds to be explored while visiting the gateway to Southeast Asia.
Beneath the canopy of high rises you'll find the hustle and bustle of tuktuks, mopeds, food vendors, and pedestrians. No matter day or night, the people of Bangkok work hard to keep this city moving. While Bangkok can seem intimidating at first glance, a few helpful tips will allow you to hit the ground running and experience all this city has to offer.
---
Shopping
Bangkok is the mothership for shopping in Thailand. What I didn't find out until the trip was over is most souvenirs in other Thai cities are made in Bangkok. Therefore, shopping for souvenirs in Bangkok will be more affordable and you'll have a greater selection. With options ranging from local street markets to the largest brand names in the luxury shopping district, make sure to build in enough time if shopping is one thing you enjoy!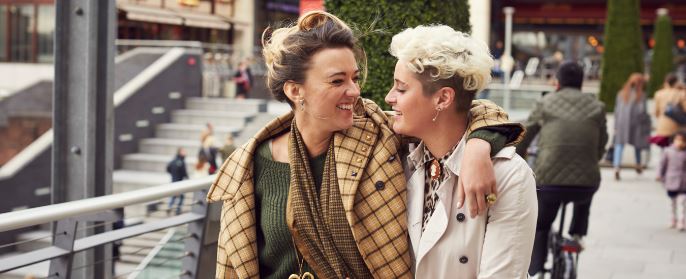 Chatuchak Weekend Market (souvenirs): With close to 5,000 stalls, the Chatuchak weekend market offers every possible thing you can imagine. From bronze Buddhas to imitation watches which would fool a watch repair man, the market seems to never end. Make sure to pick up a map from the beginning and make note of where you entered. While getting lost in a market can be fun, trust me you'll want to know which point to exit when you're tired and looking to get back to the Skytrain. You'll could easily spend 3-4 hours in the market, even building in a meal or two into this experience. Be prepared to feel overwhelmed for the first hour or so. Once you get oriented with the market, you'll start to relax and enjoy bargaining for some great gifts. If you're only there during the week, don't worry. There's a section of the market that is open during the week.
Shopping Malls in Bangkok: While Chatuchak was the main market I visited while in Bangkok, I gathered a great list of shopping centers to visit as well. Siam Paragon is the nicest shopping center where you'll find all the luxury brands. The locals call it Siam Paragay. Apparently it's great for checking out pretty people as well. Siam Centre and MBK Center are known for their cool, edgy stores. A little more mainstream, and reasonably priced, this is going to be more reflective of the malls I see in America. Terminal 21 is the new and trendy mall with an airport style concept. Taking shoppers and foodies to different destinations through each floor like London, Paris, San Francisco, and Tokyo.

Transportation
Bangkok has the most extensive transportation systems in Thailand. While known for their traffic and congestion, there are plenty of options to navigate this large city. While most forms of transportation are pretty straight forward and easy to use, here are a few tips I learned from taking the taxi cabs and Skytrain. In addition to these two forms of transportation, you'll also find tuktuks and motorcycle taxis. While the tuktuks are fine, I stayed clear of the motorcycle taxis. While they can easily navigate the city, they seemed a little scary to me.
Skytrain: There are three main arms of Bangkok's train system which connect to each other at four different points. It's not a complicated system. The most common stops you'll use will be the Central Pier, National Stadium, Chatuchak Park, and whichever stop your hotel is located at. Before you head out, make sure you have a clear plan on which stops you'll be using. While the names can be confusing, just ask a staff member, or security, to point it out on the map and you'll find your way just fine.
Taxi Cabs: While other forms of transportation are more affordable, some tourists find taxis the easiest to use. Be careful! My biggest suggestion if you decide to take a taxi cab is to ask the driver if they'll be using the meter. Some taxi drivers will set their own rate and over charge. By having them turn on the meter before you get in, you will be charged the standard rate. Although it may not look far on a map, you could get locked in traffic for an extensive period. If the taxi driver does not turn on the meter, it's acceptable to shut the door and go to the next taxi.
Attractions
While visiting Bangkok, I spent two days with tour guides from Destination Asia (destination-asia.com/thailand) checking out local attractions. The first day was a preset tour to introduce me to some of Bangkok's most popular sites. The second day I was able to select an attraction I wanted to see. I highly recommend a tour guide when exploring Bangkok. Everyday, Destination Asia picked me up in a car, took me around, and was there were cool rags and water bottles. Because time was limited, the knowledge each guide offered was invaluable as we navigated the city and packed in as many attractions as possible.
Longtail Boat Tour: Destination Asia arranged for a private Longtail Boat to pick me up and take me on a tour of Bagkok's canals. Known as the "Venice of the East", we cruised down the canals with the awning protecting us from the sun. Passing other tourists, we greeted each other and continued on to our destination. Experiencing my first floating market, a gentleman floated up next to our boat and had an assortment of gifts to purchase. While I wasn't looking to purchase anything at this time, he did offer me a beer. It was nice of him to make sure I was hydrated. We continued toward the temple, passing homes on stilts and ornate temples. While the high rises downtown are impressive, it's a good balance to see how the local Thai people live.
Temple of Dawn (Wat Arun): The Temple of Dawn is a Buddhist temple on the west bank of the Chao Phraya River. After a tour of the canals, we arrived at a pier which took us to the Wat Arun temple. Having existed since the 17th century, with the infamous spires being added in the 19th century, the most impressive features are the little pieces of porcelain and shells that make up this temples facade. With hundreds of thousands, if not millions, of little pieces lining this temple, put on your climbing shoes and trek up this 282 foot tall shrine to see some of the best views of the temples and buildings the line Chao Phraya River.
Grand Palace: There's one word to describe this palace - AMAZING! From the reception palace to the Emerald Buddha Temple, you will be in awe every step of the way as you walk the palace grounds, which are over 230 years old. Filled with history, the structures on the grounds are the most ornate and detailed I have seen. With some of the facades being designed with one inch by one inch tiles, I could understand how it has taken hundreds of years to complete these temples. Plan to spend 1-2 hours visiting the Grand Palace, as you'll find yourself taking lots of photos and learning the history. Note: In order to get into the palace, you do need to wear long pants. Depending on when you go, you will want to pack a change of clothes. If it's cool enough, I suggest wearing them to the palace as the line to change can be long.
Tiger Temple: While this temple is 2.5 hours outside Bangkok, it was an experience I had to try since we don't exactly have the option to play with grown tigers in America. I went out with Destination Asia to the Tiger Temple to have breakfast with the monks and play with tigers. With several options to interact with the tigers, I chose the option which allowed me to play, feed, bathe the baby tigers and hang out with eight, one year old tigers in the play den. We also were able to get our photos with a three year old tiger and watch the trainers put on a show in Tiger Valley. While I will admit I was scared (ok, maybe really scared) until I got there, it was comforting to know the tigers were raised by the monks, hand fed plenty of chicken every day, and followed the rules as long as you followed the rules. These tigers are such amazing creatures to experience at such a close and intimate level. If your budget allows you to experience the full day with the tigers, I highly recommend it. After all, we do only live once...and that's if you make it out of the Tiger Temple alive. I kid!
Spa at The Peninsula Hotel: Voted as one of the top spas in Asia, The Peninsula Spa (www.peninsula.com/Bangkok) offers a three story, state-of-the-art, urban retreat unlike anything I have ever seen or visited. With a style only the Peninsula Hotel could offer, I set out to try one of the signature spa services. "Time" is a two hour treatment which reflects ancient traditions and techniques from Thai, Ayurvedic, and European cultures. This was exactly what my body needed as I worked through the jet lag. Utilizing their Private River Spa, I also got to experience their jacuzzi tub which overlooked the river, steam room, and a fresh coconut filled with juice before starting. No matter how far you traveled to get to Bangkok, your body will definitely thank you by visiting the spa at The Peninsula Hotel.
While I was only in Bangkok for four days, it made me realize how much there was to see. While I don't like to visit the same place twice, unless it was an amazing experience, I have already added Bangkok and Thailand back onto my list of cities to further explore. It's just not possible to take it all in the first time around. With over four hundred Buddhist temples, hundreds of restaurants, and, Buddha only knows how many shops, every visit to Bangkok has the potential to be a completely unique experience.
Join the conversation