All over the world, tourism departments are rolling out the welcome mat for the LGBT community. Why? Nearly $800 billion in spending power, for starters.
But the U.S. Virgin Islands has shied away from embracing LGBT travelers, and Steve Rorhlick, the CEO of GayTravel.com and a former employee of the V.I. Tourism Department, says it's high time the Virgin Islands makes LGBT tourists a priority.
"I have stopped pursuing Tourism. I've been pursuing them for five or six years," Rohrlick told The Virgin Islands Daily News in an interview. "They don't ever say no. They just never get back to you."
Rohrlick says a "statement of support, saying the USVI welcomes LGBT travelers" would be the slightest thing the tourism department could to encourage LGBT tourists to visit the Virgin Islands.
He also says if the U.S. Virgin Islands doesn't get on board the LGBT tourism train soon, they may miss the boat. If tourists don't feel comfortable or welcomed in a destination, chances are they won't return, he says.
"Can the territory miss the boat? They can totally miss the boat," Stephen Prisco, the VP of International Sales for GayTravel.com, added. "There are other destinations opening up, such as Cuba now. That could have an impact on travel to the USVI."
Properties in the U.S. Virgin Islands are totally on board — several of them even advertise here on GayTravel.com.
Bridget Dawson, operations manager at Sand Castle on the Beach, says she looks forward to working with LGBT guests.
"I learned quick, fast, and in a hurry that one of the best markets out there is the LGBT market, " she said. "More often or not you're dealing with dual incomes in a household with no children. They love to travel. They are professional. They have more disposable income to give to travel. They are also far more open to destinations that we might consider exotic,."
Anthony Armas, the director of sales and marketing at Frenchman's Reef & Morning Star Marriott Beach Resort on St. Thomas, said his resort doesn't just talk the talk — they walk the walk.
"When you look at, 'how do you attract a particular market?' You have to make sure you are visible. We show that we are gay-friendly, which is really important."
Armas said the Marriott attitude extends to external businesses that cater to resort guests. "It is part of our business culture, " he said.
For more on the call for the U.S. Virgin Islands to show its support for LGBT tourism, click here or read below.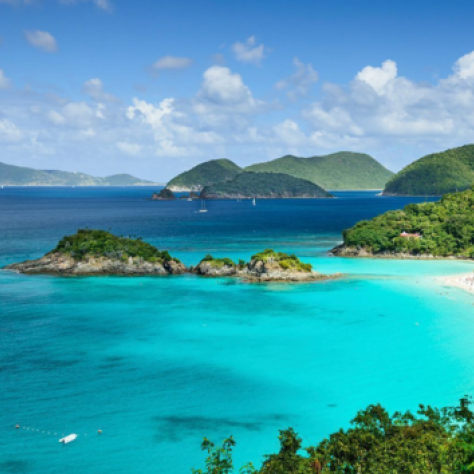 View More News Articles
Join the conversation
You Might Also Like