The International Olympic Committee has spoken out against last week's article in The Daily Beast, calling it "simply unacceptable."
The article has since been removed and The Daily Beast has issued a letter from the editor apologizing to the LGBT community. You can read it in full here.
In a statement, the IOC wrote: "We understand the organization concerned recalled the journalist after complaints and withdrew the story. This kind of reporting is simply unacceptable."
Last Thursday, the news site published an article by a straight, white, married man and father discussing his adventures chatting with Olympic athletes on Grindr during the Rio games.
The author, Nico Hines, said the piece was intended to test rumors that the Olympics is "a hotbed of partying athletes, hookups, and sex, sex, sex." On behalf of the "Average Joe" who wanted to "join the bacchanalia," Hines claims his research required that the download several hookup apps, including Grindr.
"No prizes for guessing that Grindr proved more of an instant hookup success than Bumble or Tinder," wrote Hines. He then went on to provide specific details about the athletes he spoke with on the app.
So why are people mad? Because Hines essentially outed a number of Olympic athletes — some of whom are from countries where being openly gay is punishable by jail time and violence and being known to be gay would put their lives at risk.
Slate.com's LGBT issues writer Mark Joseph Stern quickly took The Daily Beast to task, writing the article, "This Daily Beast Grindr Stunt Is Sleazy, Dangerous, and Wildly Unethical." He called it "a uniquely disgusting and irresponsible entry into the tired genre" of "Grindr-baiting" and noted that in the article's original version (which has since been edited), the author provided details like nationality and physical descriptions that could be used to out an athlete.
Openly gay Olympic skier Gus Kenworthy took to Twitter to similarly slam the piece.
"So @NicoHines basically just outed a bunch of athletes in his quest to write a shitty @thedailybeast article where he admitted to entrapment."
Kenworthy waited until after the 2014 games in Sochi to come out of the closet because he feared for his safety in antigay Russia.
"[Outing] was never our reporter's intention, of course," wrote Daily Beast editor in chief John Avlon in an editor's note, adding, "It just so happened that Nico had many more responses on Grindr than apps that cater mostly to straight people, and so he wrote about that. Some readers have read Nico as mocking or sex-shaming those on Grindr," Avlon continued. "We do not feel he did this in any way. But it's up to us to deliver stories that are so clear, they can't be misinterpreted — and we clearly fell short of that standard in this article."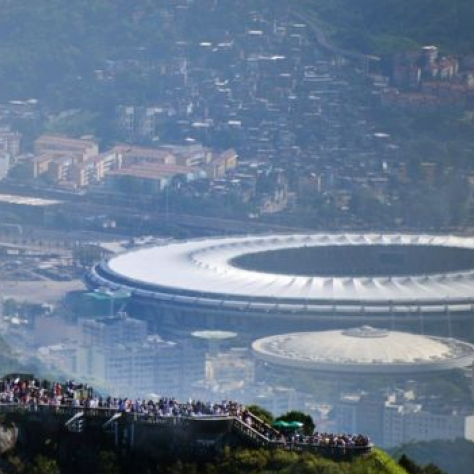 View More News Articles
Join the conversation
You Might Also Like