Gay rights icon Harvey Milk is getting a ship named after him — by the Navy.
Just five years after the end of "don't ask, don't tell," this military's ban on LGBT servicemembers, the navy is bestowing an incredible honor on one of the most treasured gay rights advocates of all time.
It is being called the most prominent gesture toward the LGBT community in military history.
"We have just reached the point recently where LGBT people can serve openly in the military, and what better message can there be of that than this ship?" Milk's nephew, Stuart Milk, told the San Francisco Chronicle.
According to Navy Times, California rep Bob Filner played an influential role in pushing the Navy to name a ship after
Milk came from a Navy family, and prior to becoming San Francisco's first openly gay elected official, he served as a Naval diving officer. Milk as killed within a year of being elected by former Board of Supervisors colleague Dan White.
Milk became a prominent politician in San Francisco after making the rights of the LGBT community a top priority. He became known as the "Mayor of Castro Street" before joining the Board of Supervisiors.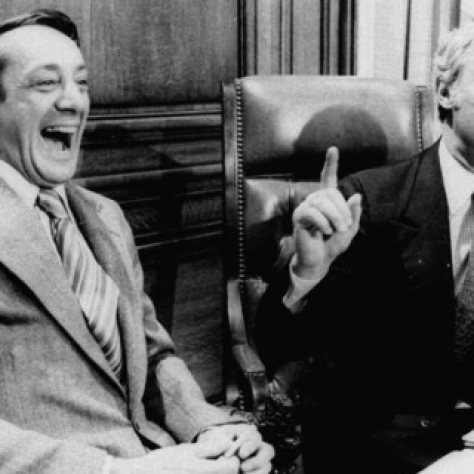 View More News Articles
Join the conversation
You Might Also Like