"It's hard to believe the catastrophe in Nepal could get much worse, but it just did," CBS News' Seth Doane said as he began his report on the 7.3 earthquake that hit Nepal today.
It's the second major earthquake to hit in just 3 weeks. The government is reporting that dozens are dead and more than 1,000 injured as a result of the latest quake, which struck 50 miles from the capital city of Kathmandu.
More than 8,000 people were killed by the 7.8 magnitude quake that hit the region on April 25. Some buildings that had survived that quake were flattened by the latest, as you can see in this CBS News video below.
Last week, we ran an article by Gay Travel Guru Janelle Eagle, who has spent a lot of time in Nepal, knows the area well and missed the earthquake by just . In addition to painting a vibrant picture of what Nepal looked like after the first quake, she offered up a way to help the people of Nepal rebuild. You can read that story here.
Our hearts go out to the people of Nepal at this time, and GayTravel.com will continue to report on the situation in the region and offer ways in which readers can help.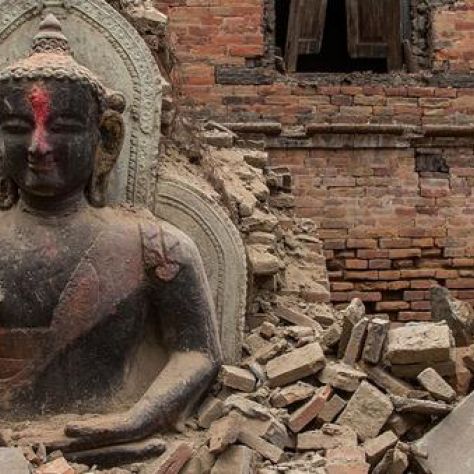 Join the conversation
You Might Also Like