Several African politicians have requested that President Barack Obama not speak in support of gay rights in advance of his current visit to Kenya and Ethiopia.
Obama has ignored those requests.
As he prepared for his visit, Obama was asked in an interview with the BBC about Kenyan Deputy President William Ruto, a critic of gay rights in the U.S.
"Yeah, well, I disagree with him on that, don't I?," the president said. "Everybody deserves fair treatment — equal treatment — in the eyes of the law and the state, and that includes gays, lesbians, transgender persons."
In the same interview, Obama said he had been blunt with African leaders about his stance on equality in the past and plans to make LGBT issue a part of his agenda on this trip.
A number of politicians in Kenya have warned Obama that discussion of gay rights on this trip would not be welcomed. In the country, homosexuality is punishable by up to 14 years in prison.
Recently, GayTravel.com wrote about a report in the Washington Post that several countries in which homosexuality is illegal place the value of the American tourist dollar above their country's laws. The report said that in countries like Kenya, LGBT tourists are treated like family.
For more on Obama's visit to Africa, click here.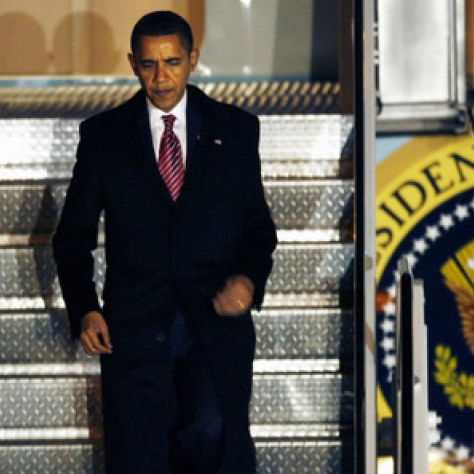 View More News Articles
Join the conversation
You Might Also Like