Put your party pants on! Gay Pride season is approaching and it is officially time to start making your epic Pride plans. Whether you are going big with a huge trip to New York or San Francisco, or you prefer to visit your local Pride celebration, be sure to get your ducks in a row before embarking on Pride 2018 with our GayTravel Pride tips:
Pride celebrations occur at different points throughout the summer, from as early as April to as late as October. Most happen in the heart of summer, June and July. That gives you plenty of time to go to multiple Pride events in different cities! Check out our Pride Calendar 2018 for the latest info on Prides around the world.
Many parts of the celebration are free, but purchased tickets can be required to attend different VIP events, concerts, or 21+ locations.
As you begin pre-planning, check out some of GayTravel.com's featured hotels to get the best rates and most comfortable stay in your Pride city of choice.
If you are traveling to a big city, it can be better to stay in the city than attempting to navigate through traffic with a car from the suburbs. The costs and time you spend in parking and extra gas isn't worth it. Many cities like Portland's MAX line or the D.C. Metro provide great public transportation options. Sometimes you will see other Pride goers and meet people you wouldn't have otherwise.
Check out a Pride's lineup of concerts, parties, and events to get a sense of what your weekend will be like. Extra smart travelers will even study the Pride parade route map to stake out the best place to sit for ultimate Parade viewing!
Attending gay pride is all about having pride in yourself and the community that you take membership in. Like traveling any other time of the year, make sure to be safe and know the area before arriving.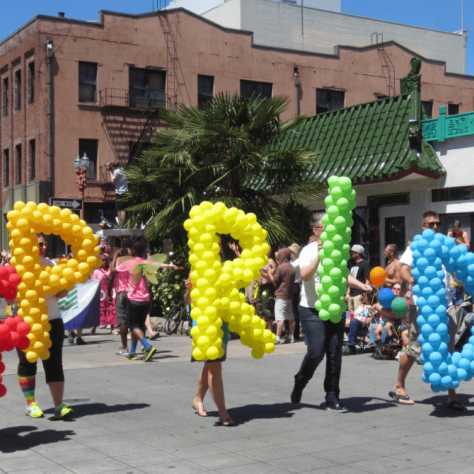 Join the conversation
You Might Also Like