Owning and operating a business takes hard work, dedication, and lots of time spent pursuing your dreams. An aspect of business that is especially vital to success and growth, though, is the potential offered by networking. Connections are important to make and maintain in any field and with every demographic of people. As an LGBT business owner, having access to other LGBT resources, business, and networks really offers a place for these connections to thrive. The internet has increased this potential exponentially, for now it is possible to connect at the tips of your fingers with clients, mentors, partners, and fans all over the world. In the spirit of GayTravel.com's global LGBT perspective, our business resources offer direct access to the various networks available to gay business people to ensure that these vital connections are made in the LGBT community.
---

Out and Equal- Out and Equal Workplace Advocates is committed to ending employment discrimination for LGBT employees. They work to protect and empower employees to be productive and successful—so they can support themselves, their families, and contribute to achieving a world free of discrimination for everyone. Out and Equal offers discussion forums, workshops, and events. http://www.outandequal.org/
---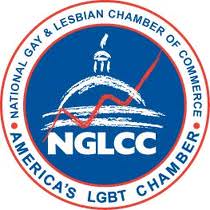 National Gay and Lesbian Chamber of Commerce- The NGLCC is the business advocate and direct link between LGBT business owners, corporations, and government. The NGLCC represents the interests of more than 1.4 million LGBT businesses and entrepreneurs. The Chamber is committed to forming a broad-based coalition of LGBT owned and friendly businesses, professionals, and major corporations for the purpose of promoting economic growth and the prosperity of its members. http://www.nglcc.org/
---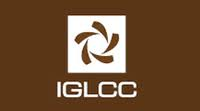 International Gay and Lesbian Chamber of Commerce- The IGLCC is the world's leading international LGBT business network with members in 15 countries. The IGLCC network connects business leaders locally and worldwide. It represents millions of LGBT business owners, entrepreneurs, professionals and consumers. The IGLCC is dedicated to creating a diverse international coalition to defend the interests of the LGBT business community worldwide and to contribute to its social-economic development. The vision of the IGLCC is the advancement of diversity in the business world through initiatives that promote equality and the creation of opportunities for the members of the international LGBT business community. http://www.iglcc.org/en/
---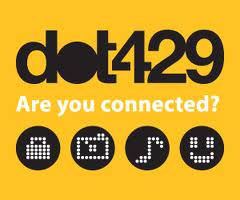 Dot429.com- dot429 is a network connecting LGBT professionals and allies online and in person. It provides an opportunity for this community to connect and expand their business networks, further their careers, stay current on the latest happenings in the LGBTA professional community, and more. 429Magazine provides exclusive articles written by industry insiders, politicians, and key LGBTA leaders. It provides members with a fresh take on current issues: the truly queer professional perspective. http://dot429.com/
---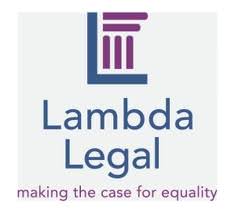 Lambda Legal- Lambda Legal is the oldest and largest national legal organization whose mission is to safeguard and advance the civil rights of lesbians, gay men, bisexuals, transgender people and those with HIV. Lambda Legal is committed to practicing impact litigation, education, and policy work. They combine work in the courts with high-impact public education campaigns to help people exercise the rights they have and to build public support for equality. http://www.lambdalegal.org/
---

The National LGBT Bar Association- The National LGBT Bar Association is a national association of lawyers, judges and other legal professionals, law students, activists, and affiliated lesbian, gay, bisexual, transgender legal organizations. The LGBT Bar promotes justice in and through the legal profession for the LGBT community in all its diversity. The LGBT Bar became an official affiliate of the American Bar Association and it now works closely with the ABA's Section on Individual Rights and Responsibilities and its Committee on Sexual Orientation and Gender Identity. http://www.lgbtbar.org/
---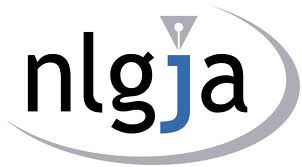 National Lesbian and Gay Journal Association- NLGJA is an organization of journalists, media professionals, educators and students. It works from within the news industry to foster fair and accurate coverage of LGBT issues. NLGJA serves as both a watchdog and an educator, and is widely recognized for its work informing our peers on the fair and accurate coverage of the lesbian, gay, bisexual and transgender community by the news media. http://www.nlgja.org/
---

National Organization of Gay and Lesbian Scientists and Technical Professionals- The NOGLSTP are scientific and technical professionals who earn their livings in various fields of math and sciences. It empowers LGBTQ individuals by providing education, advocacy, professional development, networking, and peer support.They educate all communities regarding scientific, technological, and medical concerns of the LGBTQ community. http://www.noglstp.org/
---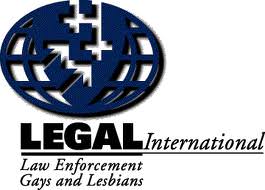 Law Enforcement Gays and Lesbians International- The LEGLI is a network for the queer community in law enforcement. It offers workshops to promote education and inclusion. An annual convention addresses the proactive communication about various issues plaguing the queer community in terms of LGBT issues in the military and law enforcement. http://www.legalinternational.org/
---

Association of Gay and Lesbian Psychiatrists- The AGLP is a community of psychiatrists that educates and advocates on Lesbian Gay Bisexual and Transgender mental health issues. AGLP Strives to be a community for the personal and professional growth of all LGBT Psychiatrists. It provides access to health journals, newsletters, and seminars to promote education and awareness. http://www.aglp.org/
---

Gay and Lesbian Medical Association- GLMA's mission is to ensure equality in health care for lesbian, gay, bisexual and transgender individuals and health care providers. Over the past two decades, GLMA has tackled many initiatives and projects. Early on, GLMA focused on HIV/AIDS and the issues faced by physicians coming out at work. As the climate and culture have changed, GLMA has become a leader in public policy advocacy related to LGBT health. http://www.glma.org/
---

Give us your feedback about our business resources to ensure we offer our gay travelers the best in gay business networking information. Have you used any of these resources before to connect to other gay business owners in your field? Are there any unlisted resources out there that you'd like to see join the ranks of this list?
Join the conversation