By J.Son
Halloween is right around the corner and Share nightclub in Las Vegas is transforming into a haunted house. Their event being called, Share the Scare is promising to be the haunted house your mother warned you about.
Guests will be greeted by a haunted door host who will take them on the journey through the spooky halls. The biggest question looming is, "are you afraid of the dark?" The themes inside will range from slaughter house to insane asylum, with frights around every corner.
Share the Scare will run from October 26th through October 28th. The haunted house will be open for tours from 9:00pm to midnight. The main nightclub will still be open during Share the Scare; 9:00pm until 4:00am.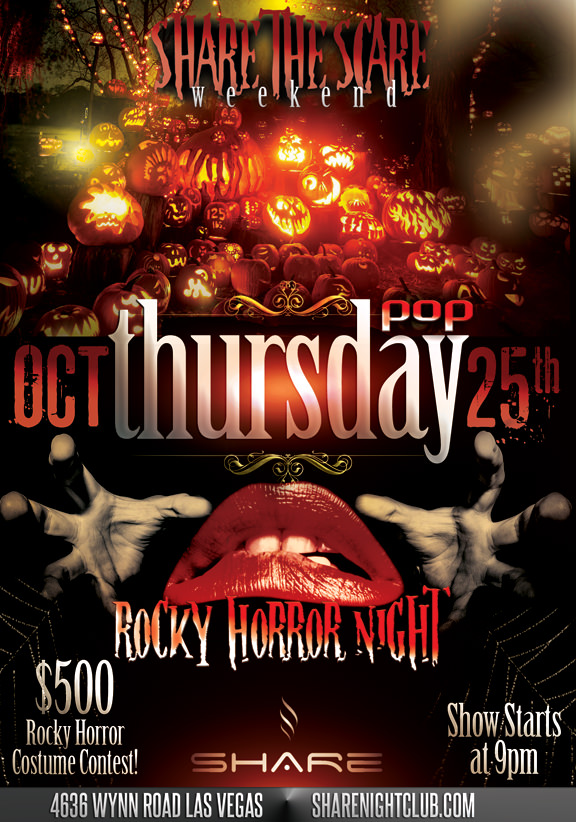 The events during Share the Scare weekend include:
10/25: POP Thursdays goes ROCK with the Rocky Horror Picture Show.
10/26: Stripper Circus Friday Halloween edition with the hottest LA and Vegas gogo dancers.
10/27: Haunted Mansion Coustume Party and costume contest on
10/28: Booze & Nutz Sundays - Frankenstein's Pajama Party.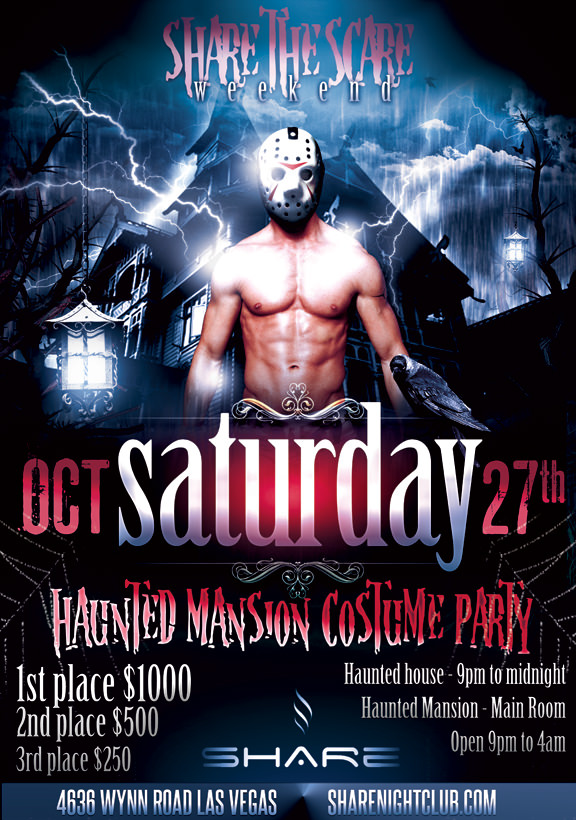 The haunted house and all events will be free to attend, and for ages 21 and up. Each guest who journeys through the haunted house gets one complimentary free drink after the tour.
Share nightclub is located at 4636 Wynn Road, Las Vegas, Nevada 89103. For VIP bottle reservations you can call (702) 258-2861 or email [email protected]
View More Event Spotlight Articles
View More From The News Room Articles
View More Gaycations Articles
Join the conversation