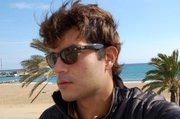 By Felipe A. Tamegão
contributor
A few years after its debut in Florianopolis, "The Week" - the largest gay friendly club in town - shows they set up shop to make sure everyone's gonna have a blast while they're there.
Florianopolis is famously one of the gayest cities in Brazil, and every year you can find an increasing number of gay travelers from all over the world (specially Americans and Europeans) in town celebrating carnival. It's just bad that the "The Week," with clubs also in Sao Paulo and Rio de Janeiro - is only open during summer.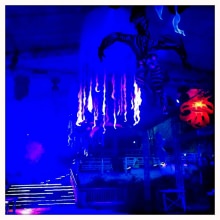 The club located across the famous "Lagoa da Conceição" (Conceição Lagoon) can comfortably accommodate up to 3000 people every night, and for this year's Carnival celebration, the club owner - Andre Almada - made sure the line-up was filled with international DJs who rock the gay scene.
On Saturday, Wanessa Camargo, a famous Brazilian singer, along with DJs Chris Cox from USA and three other Brazilian DJs: Guto Bumaruf, Renato Cecin and João Neto had their chance to make people groove, and they did it very well. The club was at full capacity that night with barely space for people to move on the dance floor.
DJs Rosaber from USA and Paulo Pacheco from Brazil commanded the show on Sunday. On Monday the Spanish singer Nalaya Brown and Peter Rauho Fer also performed. Rauho Fer was either tired or not in the mood. His set wasn't as great as I expected.
On the closing day, Isaac Escalante from Mexico and Lydia Sanz, from the Matineé Group, Barcelona (Souvenir, if you've been there) entertained the crowd. The Week and Matineé Group have a good partnership. Both Issac and Lydia were in perfect harmony with the party vibe. I had a blast!
I was at the club almost every night, and had the chance to enjoy the party, talk to people and make new friends. Once again, "The Week" made the job: to gather together in a very peaceful environment people from all kinds: gays and straights, Brazilians and foreigners. If you're planning a trip to Brazil, The Week it's worth to go.
"The Week" has also become very popular amongst gay community as it stands in front of the "Praia Mole" (beach) and "Galhetas" (nudism/naturism beach). During the day, most of the gay crowd gets together at these beaches to laid dawn in the sun and drink some Caipirinhas - Brazilian's worldly famous drink.
Thank you, Andre Almada and Fefo Brumati, for the kind attention and for the courtesy!
Join the conversation