Campy, over-the-top and always a hoot! Here's our list of the top 10 kitsch destinations for all of you drama queens and drag kings.
10. Leila's Hair Museum - Independence, MO
Move over Sherri Shepard, you've got nothing on Leila Cohoon's hair collection. Pop into her legendary museum and you'll find 159 wreaths and over 2,000 pieces of jewelry containing, or made of human hair. For just $3.00, the public is invited to look at these unique, bizarre but entertaining works of art.
Walt Disney World, Universal Studios and a plethora of other theme parks are the bait for "The City Beautiful's" tourist trap. The weather is also a dream and the locals are great, so when you tire of Gatorland, be sure to take time to relax or check out the amazing nightlife.
"The King is dead but we must cherish the things he left behind," Blanche Devereaux, The Golden Girls. Nothing optimizes Elvis Presley like his massive and spectacularly tacky home, Graceland. The hunka-hunka burning love nest is one of the most-visited private homes in America with more than 600,000 visitors a year.
For enthusiasts of alcohol and debauchery, NOLA is a 24 hours a day-7 days a week theme park. Mardi Gras beads, huge hand-grenade plastic containers and the most garish outfits you've ever seen in your life, "The Crescent City" can be a sinfully fun assault on your eyes and liver!
6. Dollywood - Pigeon Forge, TN
Dollywood, AKA Mecca for female impersonators, is a thrill for anyone who's a fan of dinner theater, Smoky Mountain jamborees and water slides. More than 2.5 million guests visit the park each year, and it's the largest employer in the area. What a way to make a livin'? ;)
AC is making strides to welcome gay and lesbian tourists! There's a sprinkle of gay bars in the city and come on the right night and you'll catch a live performance from Lady Gaga or Madonna. What hasn't changed? Atlantic City's over the top live shows, casinos and vendors lining the famed Boardwalk. Honestly, that's a lot of the appeal.
Palm Springs is a gay oasis in the desert and when you step onto Palm Canyon Drive, you go back in time. The street is lined with kitsch costume shops, dinner theaters and tacky but terrific souvenir vendors. Old … Gay … Hollywood!
3. Mallory Square - Key West, FL
Florida's gay vacation paradise is the location for one of the most over-the-top celebrations you'll find. When the sun goes down, locals and tourists head to Mallory Square for a huge party, complete with arts and crafts exhibitors, street performers and food carts. The best part? It happens every night!
2. Hollywood, CA
Where else in the US can you walk on the stars? At least on their names anyway. Yes, West Hollywood is LA's most prominent gayborhood, but if you love cheesy costume and souvenir shops or want to walk with a Marilyn Monroe impersonator or a man dressed up as a Transformer, this is the city for you.
1. Las Vegas, NV
"The Entertainment Capital of the World" truly has something for everyone. Whether you love camptasic performers like Cher and Celine Dion, magicians or miniature versions of iconic world monuments, everyone should experience Las Vegas at least once!
Do you have something to add to the list? Leave us a comment.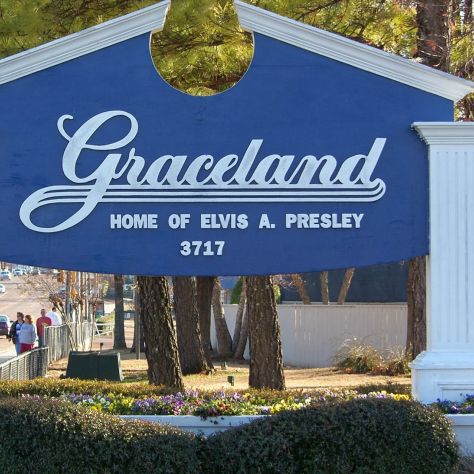 View More Top 10s, Rates and Reviews Articles
Join the conversation