Vienna's crosswalks are going gay for the next couple of months.
In anticipation of a number of LGBT events linked to themes of tolerance that will be popping up in the Austrian capital in the next several week, crosswalk signs depicting LGBT people are springing up around the city.
The city has replaced the walk/don't walk signs around the city that typically depict stick figure men. In their place at 47 locations are new signs — some depict a man and a woman; others, two women or two men.
The lights will remain up through June and are intended to support a number of events, including the Eurovision Song Contest, which was won last year by drag queen/pop singer Conchita Wurst. Additionally, Vienna will again play host to the Life Ball, the world's biggest charity event raising money for HIV/AIDS.
Click here to read more about upcoming events in Vienna.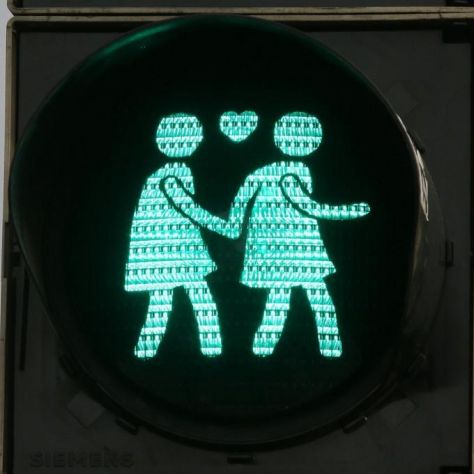 Join the conversation
You Might Also Like