YouTube star Davey Wavey is living out his childhood fantasy — and the fantasy of gay men around the world — as he joins the Chippendales in Las Vegas for his new video, "How to Be Sexy."
The GayTravel.com Celebrity Guru and YouTube sensation stripped down to his bowtie and cuffs on a recent trip to Las Vegas to get a backstage look at the Chippendales, Las Vegas' long-running male revue show, currently appearing at the Rio All Suites Hotel and Casino.
From learning to rip off a sweaty tank top to reclining on the Chippendales dancers for a series of pushups, Davey's video takes on a behind the scenes tour of one of Las Vegas' hottest shows. And despite assumptions to the contrary, gay men are welcomed – and encouraged – in the Chippendales audience.
In years past, Gay Travel Guru has been a competition – an attempt to find the next gay travel star. For 2016, GayTravel.com rounded up the brightest stars on YouTube to travel the globe and report back with a series of up close and personal travelogues showcasing what they do best — entertain the masses.
Check out the Chippendales video below and stay tuned for more Las Vegas-themed videos from GayTravel.com Celebrity Gurus Davey Wavey, Bria & Chrissy, Princess Joules and Duane Wells in the coming weeks.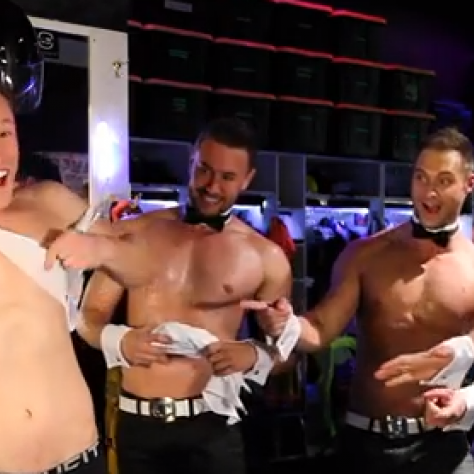 View More Event Spotlight Articles
Join the conversation
You Might Also Like