Today is Inauguration Day, and as President Obama officially leaves the White House, the nation anxiously awaits changes from the new administration. According to the official White House website, at least one major change has already occurred: The page dedicated to LGBT rights is now gone and in fact, searches for LGBT issues and policies turn up null. These pages are still visible through archives of the sites.
The Trump administration has yet to address this change, but LGBTQ people have a right to be concerned: While President Trump's views on LGBTQ issues, such as same-sex marriage and employment protections for queer-identified people, have puzzled many throughout the election cycle, Vice President Pence's have been crystal clear.
Pence is staunchly anti-LGBTQ and has openly supported the right for businesses to discriminate against same-sex couples, promised to have same-sex couples who applied for marriage licenses arrested, and opposed the repeal of Don't Ask, Don't Tell. He was also rumored to have supported conversion therapy for LGBTQ youth while serving as governor in his home state of Indiana, though his camp has denied that claim as "patently false."
For these reasons, LGBTQ folks and allies are rightly concerned to see representation and record of their existence vanish so immediately from an official government site.
It's worth noting, too, that mentions of the Affordable Care Act, the Violence Against Women fact sheet, and climate change have also been removed. But, because information is still limited, this is not cause for panic just yet. Even the Office of Management and Budget page has been removed at this time, suggesting that we may notice all of these sections come and go online, but not necessarily in real life.
Source: The Daily Dot
Photo: CNN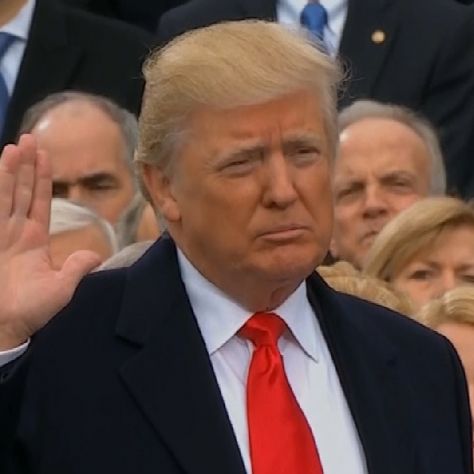 View More From The News Room Articles
View More News Articles
Join the conversation
You Might Also Like