2015~2016 Celebrity Guru
It is with great pleasure that we present the 2015-2016 Gay Travel Celebrity Gurus. In years past, Gay Travel Guru has been a competition – an attempt to find the next gay travel star. But this year, we thought we'd shake things up a bit. We set out to find some of the brightest stars on You Tube and send them out around the globe to do what they do best — entertain you.
In the months to come, we'll be bringing you videos, blog posts, photos and more from their many adventures around the globe. Check out the talent we've rounded up below, and if you're a destination who is interested in having a guru visit you, click here to find out more info.
In the meantime, kick back and enjoy Davey Wavey, Willam, Bria & Chrissy, Princess Joules and our entire roster of Gay Travel Celebrity Gurus. And make sure to join our Gay Travel VIP list for chances to win free vacations, prizes and so we can keep you "in-the-know" of all the excitement that lies ahead!
2015~2016 Celebrity Guru's
Davey Wavey
Aaron & Austin Rhodes
Raymond Braun
Bria & Chrissy
Chris Thompson
Princess Joules
Willam Belli
Davey Wavey
With more than 225 million views in 160 countries around the world, Davey's YouTube channel is the largest and most-viewed LGBT-themed channel on YouTube. Davey's 2 million social media followers and 825,000 YouTube subscribers follow his globe-trotting adventures and often-viral videos. Creating more than 50 videos with more than 1 million views, Davey has become a leading voice in the digital LGBT world. http://www.youtube.com/wickydkewl
The Rhodes Brothers
After coming out of the closet through a viral YouTube video in January, 2015 which accumulated more than 17 million views, the twins appeared on The Ellen Show, signed a contract with Disney and were written into Ryan Murphy's new show, Scream Queens.
Raymond Braun
As the LGBT marketing lead for Google (which owns YouTube), Raymond was recently featured on the Forbes 30 under 30 list. He manages all LGBT campaigns across Google and is launching a social awareness LGBT YouTube in coordination with leading LGBT organizations in Spring, 2015. Connected with all the major LGBT influencers, Raymond has become a respected mover and shaker in the LGBT community.
Bria and Chrissy
The most viewed and most-followed lesbian couple on YouTube, Bria and Chrissy have a knack for creating viral content and daily video blogs. In total, Bria and Chrissy have nearly a half million social media followers including 300,000 subscribers on their main channel and 100,000 subscribers on their daily video blog channel. http://www.youtube.com/briaandchrissy
Chris Thompson
A straight ally, Chris' audience of gay men and straight women tune in for his daily video blogs. With 250,000 subscribers and 650,000 total social media followers, Chris has become a popular influencer in the LGBT community. http://www.youtube.com/supdaily06
Princess Joules
Bravely using her channel to chronicle her physical transformation from male to female, Princess Joules discusses fashion, beauty and issues that are relevant to the transgender community. Her largest demographic is transgender individuals, and Princess Joules has accumulated more than 300,000 social media followers including 230,000 YouTube subscribers.http://www.youtube.com/princessjoules
Willam Belli
The most popular drag queen on YouTube, Willam's biting and irreverent humor has become her trademark. There's never a dull moment with Willam, and her 900,000 social media followers and 385,000 YouTube subscribers love her for it.
"Gay Travel Guru" Destinations
Dessert gingerbread chocolate bar candy canes sesame snaps oat cake sweet. Biscuit fruitcake pie croissant. Ice cream ice cream apple pie. Tootsie roll tootsie roll topping. Marzipan gummi bears macaroon sweet roll.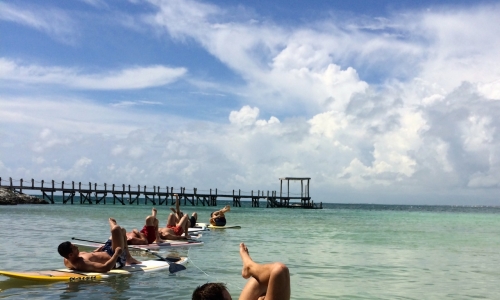 Follow Gay Travel Guru Davey Wavey as he explores Cancun, Mexico in luxury.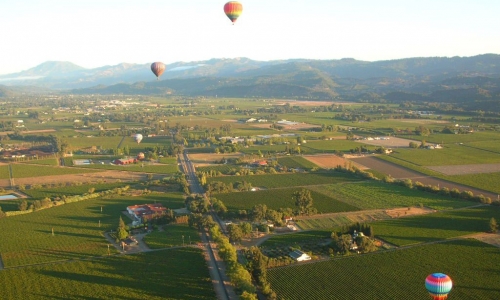 Gay Travel Guru Bryan Kosarek from season 2 takes you on a journey in Napa Valley. Featuring the Big Gay Wine Train and Out in the Vineyard .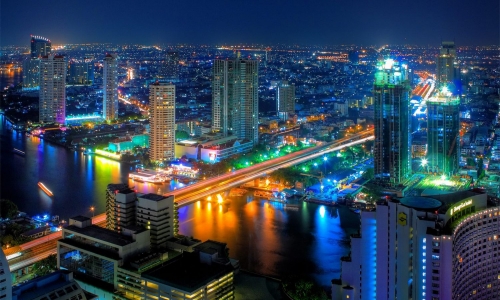 Bryan Kosarek, Gay Travel Guru Season 2 explores the best of gay Bangkok and takes you along for the ride. Discover Thailand with our Gay Travel Guru.
---
The Gay Travel Guru Story:
Gay Travel launched a nation-wide search to find our first Gay Travel Guru (link to video). Nick Vivion was chosen from among thousands of applicants by YOU to be the first Gay Travel Guru, and he set the bar very high by bringing us along on his amazing travel adventures throughout North America. Here's an endearing video from Gay Travel Guru Season 1 of Nick Vivion in "The Big Easy" (New Orleans) with AMC's Mad Men star, Bryan Batt Hazelnut.
Gay Travel Guru went global! Our charming Gay Travel Guru Season 2 winner, Bryan Kosarek traveled the world to exotic destinations and his shared life-changing, and memorable experiences with us.
Gay Travel Celebrity Guru Related Blog Posts
Our Sponsors